VIDEO: Suspected phone snatcher TAKEN DOWN after allegedly targeting female martial arts champ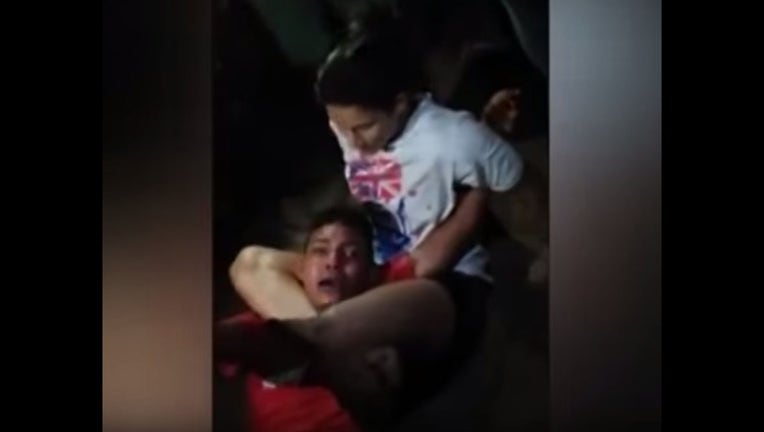 article
Several videos posted online show a suspected phone snatcher being held down by a female victim…who also happens to be a martial arts champion.
According to an online report by The DailyMail, MMA champ Monique Bastos took down the would-be-robber on a street in Brazil.
The 23-year-old used her legs to lock the man's neck in a choke hold until police arrived.
Bastos said that the suspected thief was on a motorbike when he tried to take her phone. She said she was able to take him down after seeing he was not armed.
The DailyMail reports that the accused man cried out for police and his mother.
READ MORE: http://www.dailymail.co.uk/news/article-3220730/Humiliated-robber-trapped-leg-lock-begs-Daddy-attacking-woman-Brazil-unaware-martial-arts-champion.html