Vaping-related lung illness cases rising in Maryland and Virginia
BETHESDA, Md. (FOX 5 DC) - As federal health officials work to identify what is causing a lung illness connected to e-cigarette use, cases are growing in Maryland and Virginia.
The Maryland Department of Health reports 10 cases as of September 3, double the number from a week before.
In Virginia, health officials say there are six cases, while the District is not reporting any cases. No deaths have been reported in the DMV.
On Tuesday, Kansas confirmed the sixth death related to a vaping-related lung sickness. The Centers for Disease Control and Prevention is reporting at least 450 cases in 33 states and one territory.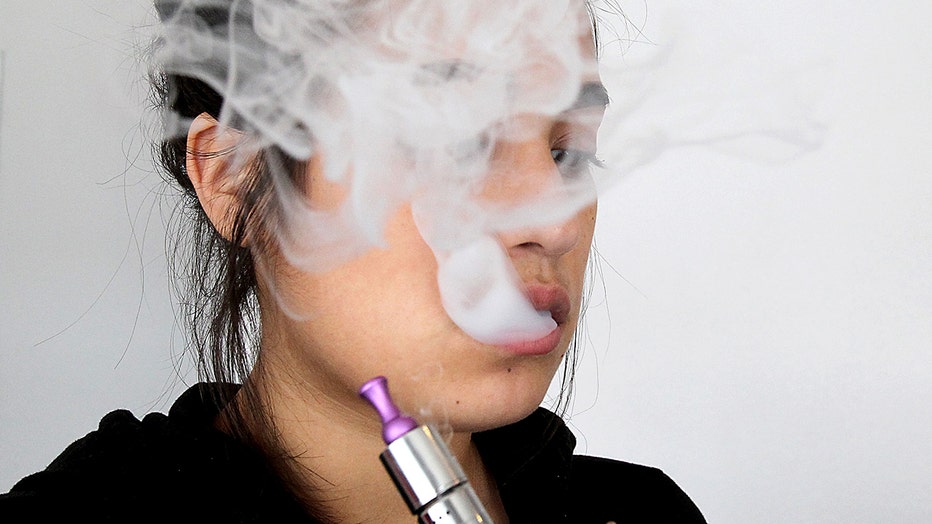 A woman uses an electronic cigarette to vaporize a nicotine solution. The health officials for the state of Kansas have reported the sixth fatality from vaping-related lung injury nationwide. (Luis Sinco/Los Angeles Times via Getty Images)
Dr. Todd Templeman, an ER attending at Suburban Hospital in Bethesda, says he's seen numerous patients presenting with the illness connected to vaping devices.
"It seems like other diseases, potentially like a pneumonia or other respiratory distress type disease, but typically the patients come in with shortness of breath, chest pain, trouble breathing. Sometimes they may have a fever," said Templeman.
Templeman advises people to stop using e-cigarettes or to see a doctor if they have respiratory symptoms.
"Ideally if you can stop vaping now. I think that would be your best choice," he said.