Va. gov hospitalized after complications from horse toss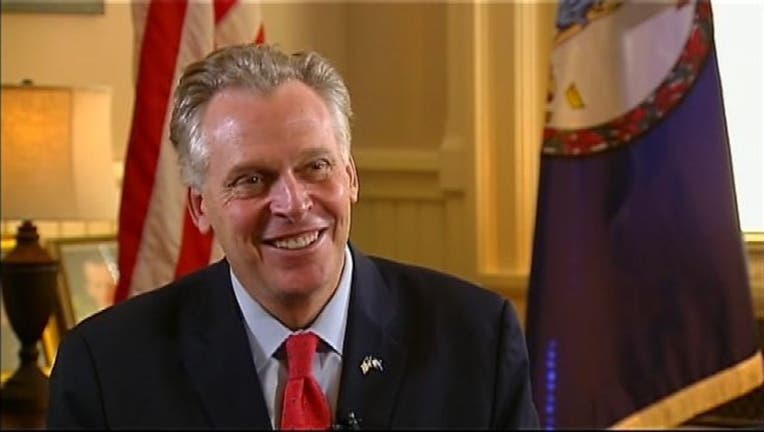 article
RICHMOND, Va. (AP) -- A spokesman for Virginia Gov. Terry McAuliffe says he is undergoing a medical procedure after being thrown from a horse during a family trip and breaking seven ribs.
Spokesman Brian Coy says the governor was with his family in Tanzania over the Christmas holidays when the riding accident occurred.
The governor had been working since his return from Africa, but Coy said doctors identified increased fluid around his lungs that required treatment. He was hospitalized in Richmond on Monday and was expected "back in action" after two or three days of recovery.
Coy stressed that the injury is not a "dire thing" and the governor has been on the job since the accident. That includes delivering the State of the Commonwealth last week.
© 2015 The Associated Press. All rights reserved. This material may not be published, broadcast, rewritten or redistributed.