US Rep. Edwards says she will seek Maryland Senate seat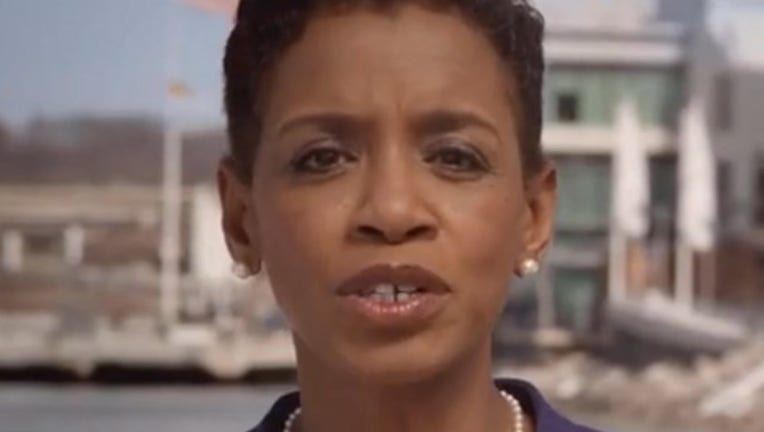 article
By BRIAN WITTE
Associated Press
"See, I've lived the American dream, a middle-class American dream, the one you have to work hard for just to hold on to, the one that's slipping away for far too many Maryland families," Edwards said in a video on her campaign website. "These are the people I fight for."
If she wins her party's nomination next year and is elected to the seat, Edwards would become the first African-American elected to the U.S. Senate from Maryland. Maryland's black population is about 30 percent.
Edwards, 56, is the second member of the state's U.S. House delegation to announce her intention to run for the Senate. Democratic Rep. Chris Van Hollen joined the race last week, two days after Mikulski announced she wouldn't run for re-election.
No Republican has yet stepped forward to run for the seat in a state where Democratic voters outnumber Republicans by a 2-1 margin. However, Republican Gov. Larry Hogan's victory in November gave fresh indication that a GOP candidate can win a statewide race in heavily Democratic Maryland these days. Democrats hold seven of the state's eight House seats.
Edwards and Van Hollen both represent parts of the Washington, D.C., suburbs. Her district includes Prince George's County, which has an African-American majority. Much of the population in Van Hollen's district is in Montgomery County, which is heavily white.
Edwards is expected to have strong support among progressives.
"Donna was a community activist, she led the National Network to End Domestic Violence, and she's devoted her time in Congress to taking on powerful interests on behalf of everyday families," said Stephanie Taylor, co-founder of the Progressive Change Campaign Committee.
Van Hollen, the chief budget strategist for Democrats in the House, has close ties to Democratic leadership. The seven-term congressman also has noted his support for progressive causes.
"Well, if you look at my record starting in the state of Maryland, it's one of being an effective progressive — somebody who's gotten things done in the state of Maryland, which is why I've already seen such an outpouring of support from the progressive leaders in the state of Maryland," Van Hollen said at a news conference on Monday where all nine members of the Montgomery County Council and the county's chief executive endorsed his candidacy.
Other Democrats also are looking at the race. Baltimore Mayor Stephanie Rawlings-Blake is considering a Senate bid.
Mikulski first won her seat in 1986. Her retirement will create a rarely open Senate seat in Maryland.
Mikulski is the second Democrat to announce she won't run for re-election. Sen. Barbara Boxer, D-Calif., has also said she intends to retire at the end of her term.
Republicans hold 54 seats in the Senate. Democrats and independents aligned with them control 46. That means they must gain at least five in next year's elections to be assured of winning a majority.
Copyright 2015 The Associated Press. All rights reserved. This material may not be published, broadcast, rewritten or redistributed.