Tupac Shakur is finally getting a star on the Hollywood Walk of Fame
LOS ANGELES - "All Eyez" will be on Hollywood on Wednesday, June 7, when Tupac Shakur, the legendary rapper, poet, and actor, is set to receive his star on the Walk of Fame.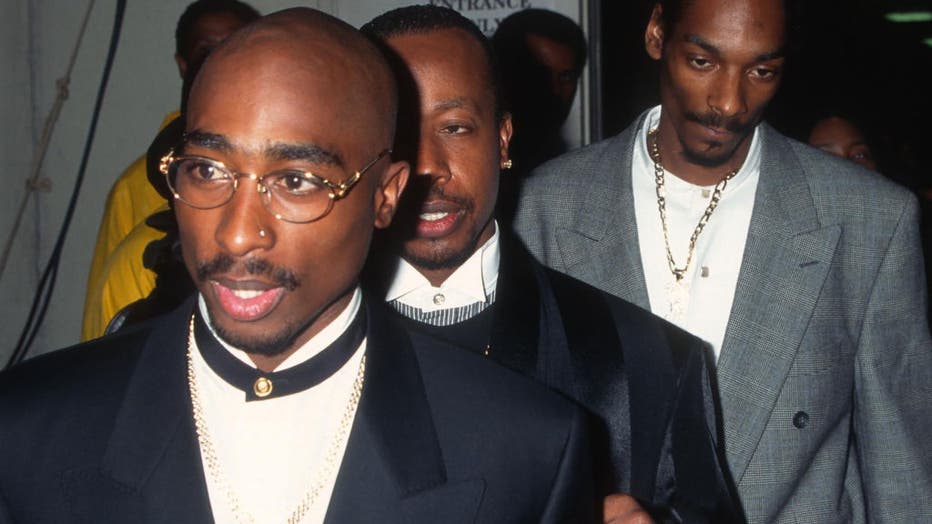 (L-R) Tupac Shakur, MC Hammer and Snoop Dogg attend 23rd Annual American Music Awards at the Shrine Auditorium in Los Angeles, California on January 29, 1996. (Photo by Ron Galella, Ltd./Ron Galella Collection via Getty Images)
Some of his top hits include "Changes," "California Love," and "Dear Mama." In a recent Billboard article, he is ranked as the fourth-best rapper of all time and continues to be one of hip-hop's most celebrated artists. 
He is also remembered as being a phenomenal actor with starring roles in films such as "Above the Rim," "Juice," and "Poetic Justice."
SUGGESTED: Ludacris honored with Hollywood Walk of Fame star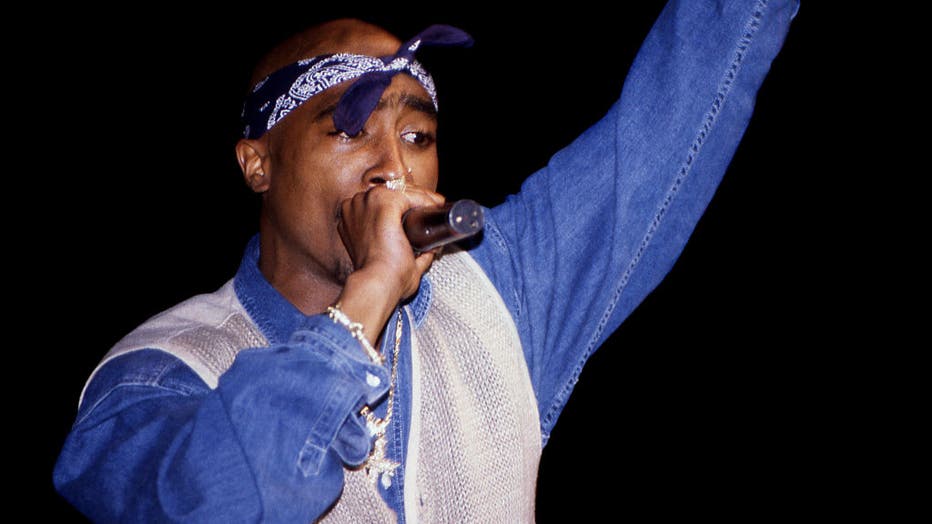 Rapper Tupac Shakur. (Photo By Raymond Boyd/Getty Images)
iHeartRadio host Big Boy will emcee the event and the guest speakers include Jamal Joseph and "Dear Mama: The Saga of Afeni and Tupac Shakur" documentary director Allen Hughes. In addition, his sister, Sekyiwa "Set" Shakur, will accept the star on his behalf.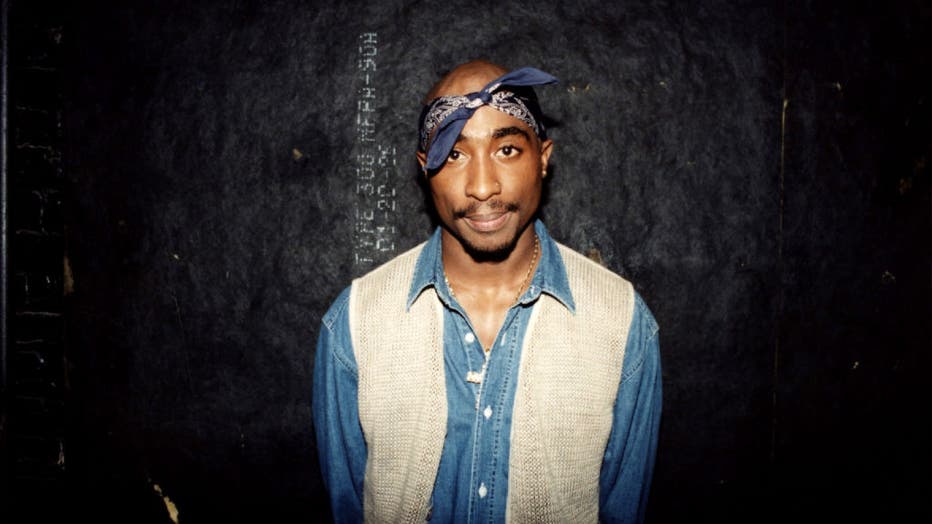 Rapper Tupac Shakur. (Photo By Raymond Boyd/Getty Images)
In 1996, Tupac was killed in a drive-by shooting in Las Vegas when he was just 25 years old. His killing not only shocked the world of hip hop, but also music fans across the globe. Gone and not forgotten, his legacy lives on through his art. 
"Tupac Shakur was a rapper, actor, activist, poet, and revolutionary.  This iconic artist has continued to be part of the zeitgeist for decades after his passing and will continue to be an important cultural figure for many years to come," said Ana Martinez, Producer of the Hollywood Walk of Fame, in a press release. "Surely, as one of  L.A.'s own, Tupac's star will be added to the list of most visited stars."
The ceremony comes days before what would have been his 52nd birthday.