Trump Tweet slams derby decision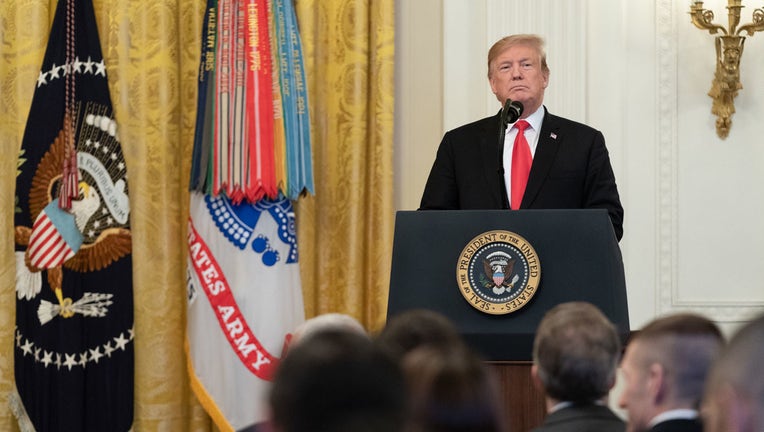 article
WASHINGTON (FOX 5 DC) - President Trump shared his thoughts about the results of the Kentucky Derby in an early morning tweet on Sunday, blaming "political correctness" for the surprising outcome of the race.
The tweet, which led off with a misspelling of the word "Kentucky" expressed his frustration with the official's decision.
"The Kentuky [sic] Derby decision was not a good one, It was a rough and tumble race on a wet and sloppy track, actually, a beautiful thing to watch. Only in these days of political correctness could such an overturn occur. The best horse did NOT win the Kentucky Derby - not even close!"
In the much anticipated race, Maximum Security crossed the line first by 1 3/4 lengths before two jockeys filed objections against the horse for interference. Stewards took 22 minutes before overturning the finish and elevating Country House to first while dropping Maximum Security to 17th.
Kentucky Horse Racing Commission chief steward Barbara Borden said she and two other stewards interviewed riders and observed several video angles of the incident and determined that Maximum Security impeded the progress of War of Will and interfered with Long Range Toddy and Country House.
The Associated Press contributed to this report