Triple shooting suspect arrested by SWAT team, Fairfax County police say
FAIRFAX COUNTY, Va. - Fairfax County police say after a 48-hour search, the suspect in a triple shooting has been taken into custody. 
Detectives say Jorge Armando Melendez Gonzalez, 25, was arrested by the Arlington County SWAT team on multiple charges late Sunday night and detectives collected evidence related to the shooting that left three men wounded.
At 1:51 a.m. on Aug. 26, officers responded to the 7700 block of Lee Hwy in Merrifield for a report of shots fired. Upon arrival, officers found two victims, both adult men, in the parking lot suffering from gunshot wounds.
One man was shot in the arm while the other had been hit in the abdomen. Both victims were taken to a local hospital and treated for their injuries.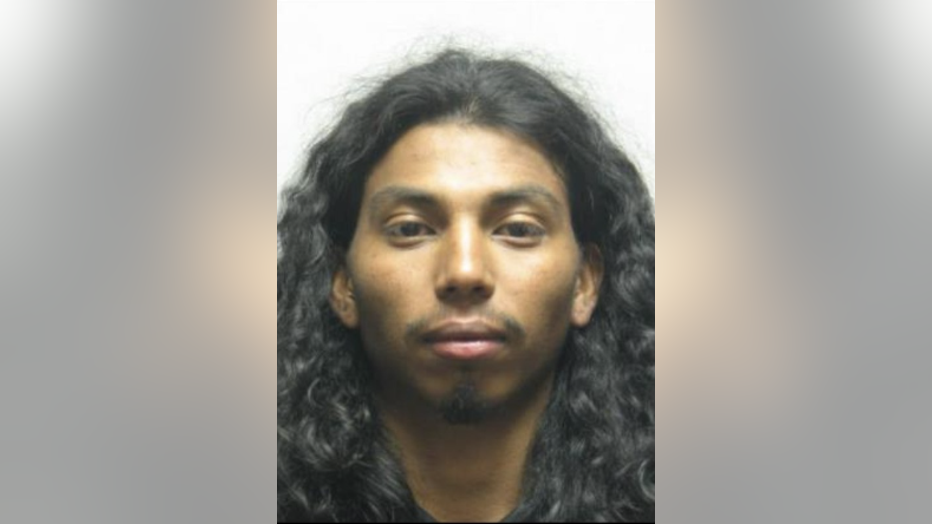 Later that morning, at 3:39 a.m., a 911 call was made after a man walked into the hospital with a gunshot wound to the arm. Officers were able to determine the victim was related to the earlier shooting. The victim's injuries were considered non-life threatening and he was treated and released from the hospital.
After an investigation, police determined that Melendez Gonzalez had approached a group of men who were standing in front of a business. Melendez Gonzalez was assaulted by one of the men and he began firing at the crowd of people standing in front of the store. He then fled the area on foot.
Melendez Gonzalez has been charged with three counts of felony malicious wounding and three counts of use of a firearm in the commission of a felony. He is being held without bond.
Detectives continue to investigate what led up to the shooting. Anyone with information is asked to call 703-246-7800, option or submit a tip online.