Tree smashes into Takoma Park house, narrowly misses dog who was inside in crate
TAKOMA PARK, Md. - A tree that crashed into a Takoma Park home narrowly missed crushing a dog who was inside the house in a crate.
Emergency crews responded to the house in the 6900 block of Cherry Avenue around 2:30 p.m. Wednesday.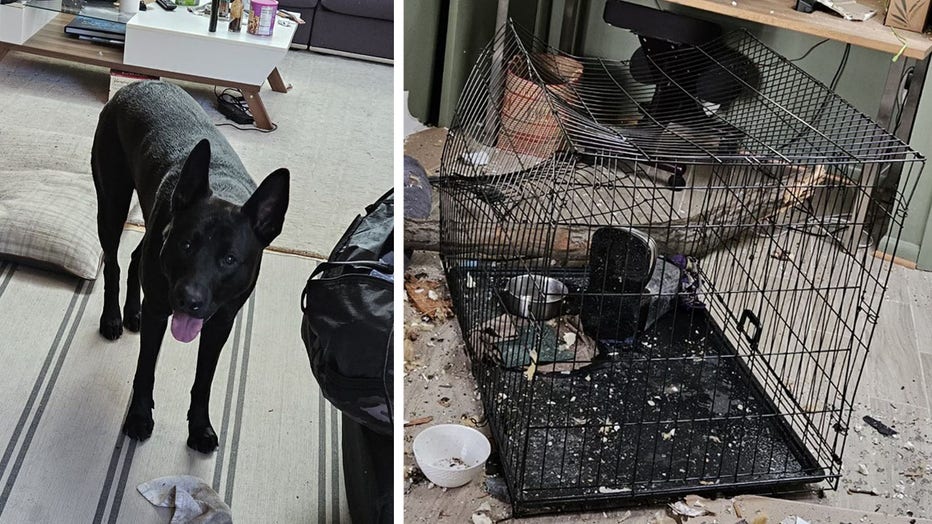 Images posted online by Montgomery County Fire and Rescue Services spokesperson Pete Piringer showed a large tree that smashed through the roof and into the home. A large branch landed on the dog crate causing a large dent to form.
Piringer said the dog was not harmed. He said the crate actually protected the dog from being injured.
No residents were home at the time. Piringer says the damage was significant and the house was posted as 'unsafe.'