Tractor-trailer goes up in flames, tying up traffic on I-495 Tuesday morning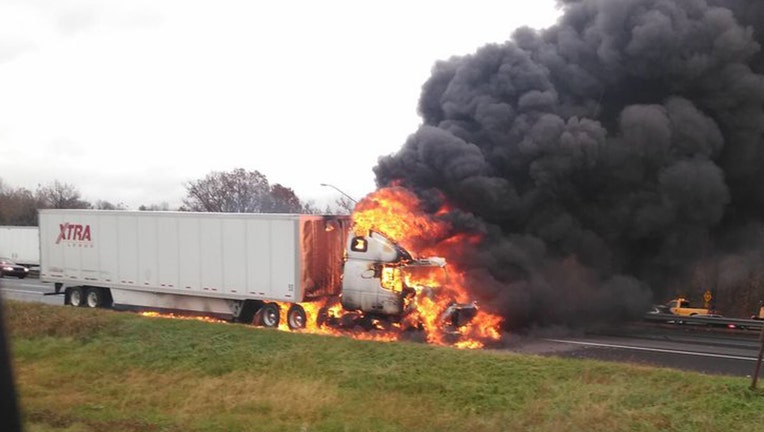 CAPITOL HEIGHTS, Md. - Officials are investigating after they say a tractor-trailer caught on fire on I-495 in Prince George's County Tuesday and impacted rush-hour traffic for several hours.
A picture provided by citizen to Prince George's County Fire and EMS shows the entire front of the 18-wheeler in flames.
Mark Brady with Prince George's County Fire said the truck fire was on the inner loop of 495 after Ritchie-Marlboro Road.
Those nearby were asked to avoid the area.
Prince George's County Fire has not released any details on injuries.