Tractor trailer crash causes traffic delays in Bowie
BOWIE, Md. - A crash involving a tractor-trailer caused major delays Tuesday morning in Prince George's County.
The crash was reported around 3:30 a.m. along westbound Route 50 at Collington Road in the Bowie area. The truck was transporting canned and bagged food products and was involved in a collision with a pickup truck.
Both drivers were taken to the hospital for treatment.
Images overhead from SKYFOX show the jackknifed truck blocking several lanes of traffic.
The cause of the crash remains under investigation.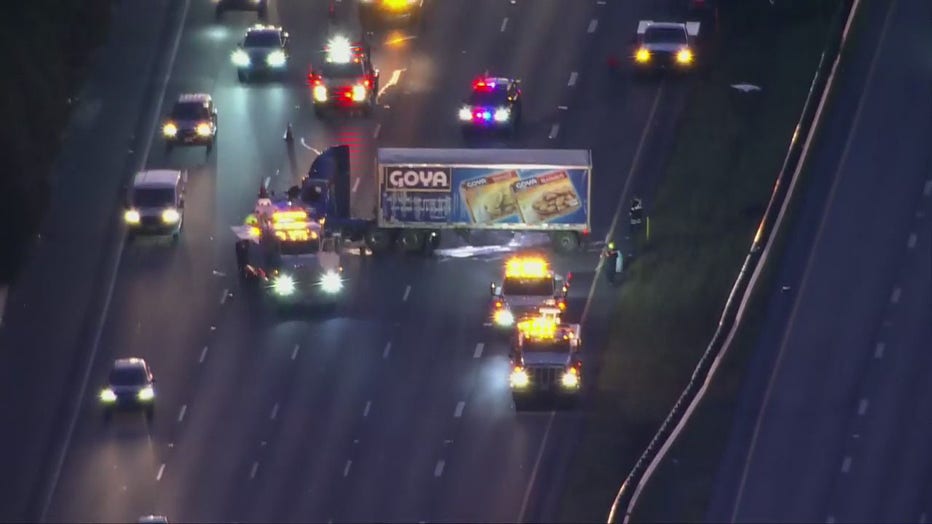 Tractor trailer crash causes traffic delays in Bowie