Three dead, boy shot after murder-suicide in Charles County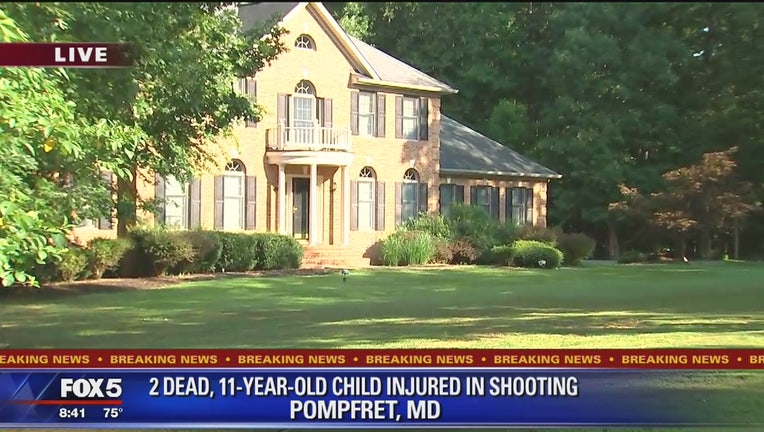 article
POMFRET, Md. - Charles County police say two men and a woman are dead, and a child is also hurt, after a double murder-suicide Friday night in Pomfret.
Police say the shooter drove to a house on Bensville Road, where he shot and killed a man and woman around 11 p.m.
The shooter also shot an 11-year-old boy at the scene. The boy is expected to survive.
Police say they later found the shooter dead in a car several miles away from the house. He died of a self-inflicted gunshot wound.
Fox 5 spoke exclusively with the shooter's sister-in-law Saturday morning at the home. She says the shootings stemmed from a dissolving abusive marriage: 
Police identified the shooter as 42-year-old Mark McKinley Hughes Jr. of Indian Head. The two victims who were killed were identified as 54-year-old Vickie Danita Pickeral and 53-year-old Gregory Bruce Pickeral. 
This is a developing story. Stay tuned for updates.