'They took my baby': DC family mourning loss of 18-year-old killed in weekend violence
WASHINGTON - D.C. police are investigating after 10 people were shot between Friday and Saturday, five of whom were killed.
According to the latest data from the Metropolitan Police Department, compared to last year, overall violent crime is up 39% and homicides are up 26%.
With what feels like near-constant violence racking the District, the voices of victims and their loved ones can sometimes feel lost in the fray. 
But FOX 5's David Kaplan spoke with the mother and father of an 18-year-old victim Saturday. 
Their heartbreak was palpable as they relayed the pain of what they call a senseless loss.
Eighteen-year-old Mikeya Ferguson and her friend, 18-year-old Cle'Shai Perry were shot and killed last night. Ferguson's younger cousin is in stable condition in an area hospital.
"It hurts. I'm going through it right now," father Michael Ferguson said.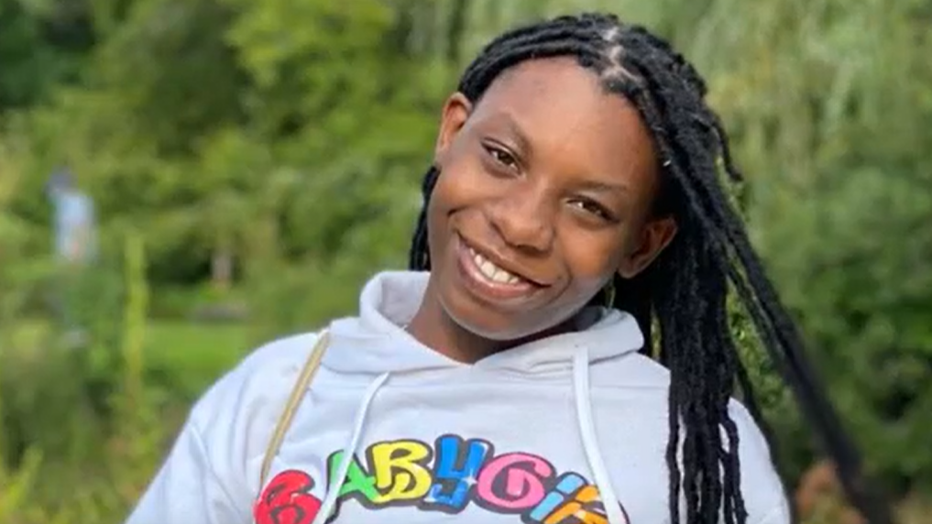 "She had a heart of gold," said mom Kenyel Chandler. 
Michael Ferguson and Kenyel Chandler shared their names, but asked not to have their faces shown.
Mikaya was the oldest of seven. Her mother says she loved her siblings, and her father said she loved school and having a good time.
Early Saturday evening, bullet holes were still evident on the 1300 block of 8th Street Northwest.
Michael Ferguson said his daughter, niece and their friend were sitting at a playground, and neighbors reported hearing dozens of gunshots.
"I feel like they ran down and shot a killed my baby. For whatever reason. I don't know. I don't know," Kenyel said. 
Her pain has been made worse because – despite the police identification – she hasn't been allowed to see her daughter's body—a chapter of closure she desperately wants, as she continues to grapple with unimaginable grief.
"They took my baby from me. And I don't know what to do. They took my baby," Kenyel said through tears. 
Other members of Mikeya Ferguson's family says they are incredibly frustrated with the violence happening in the District right now.
Police are asking anyone with any information to reach out.