Teens who used USB cord to steal Kia arrested in Prince George's County: police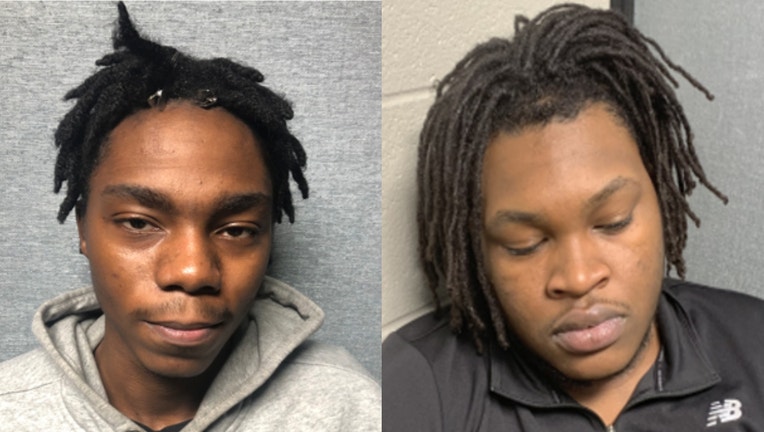 article
PRINCE GEORGE'S COUNTY, Md. - Two suspects were arrested in Prince George's County after stealing a Kia using a USB charging cord, according to police.
The Prince George's County Police Department said around 12:20 p.m. on Tuesday officers spotted the Kia driving in Capitol Heights after being reported stolen in a neighboring jurisdiction.
READ MORE: 3 teens arrested for Kia theft: police
Police then stopped the car in the 1400 block of Opus Avenue, and both the driver and passenger were taken into custody.
The suspects were identified as 19-year-old Tyree Pearson of Washington, D.C., and 18-year-old Kevin Hawkins of Capitol Heights.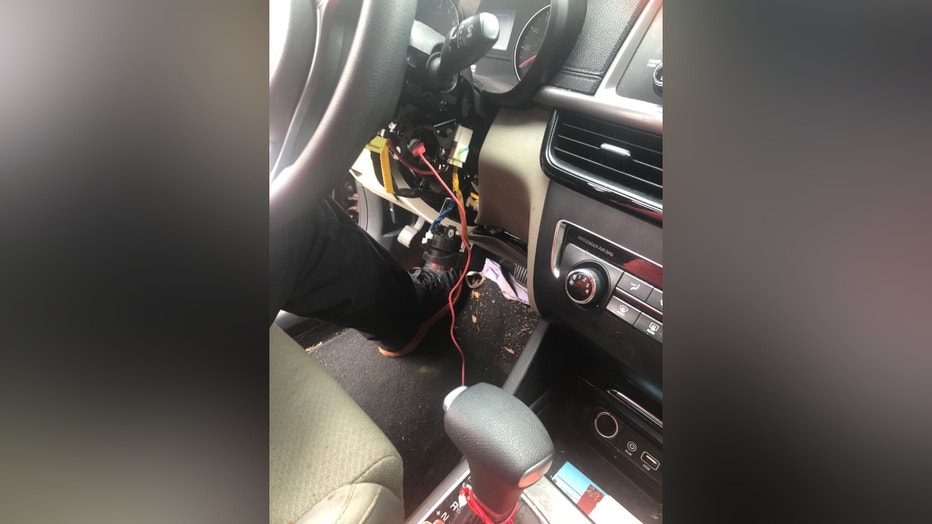 (PHOTO: Prince George's County Police Department)
They face several charges related to the incident including theft and unauthorized removal of a vehicle.
Anyone with further information on the case is asked to call PGPD at 301-516-3788.
READ MORE: Major insurers plan to drop two car models' coverage due to thefts: report
Investigators said a USB charging cord was discovered in the stolen vehicle, and they later determined it was used to start the car.
The theft comes amid a social media trend where USB cords are being used to steal certain Kia and Hyundai models made between 2015 and 2021.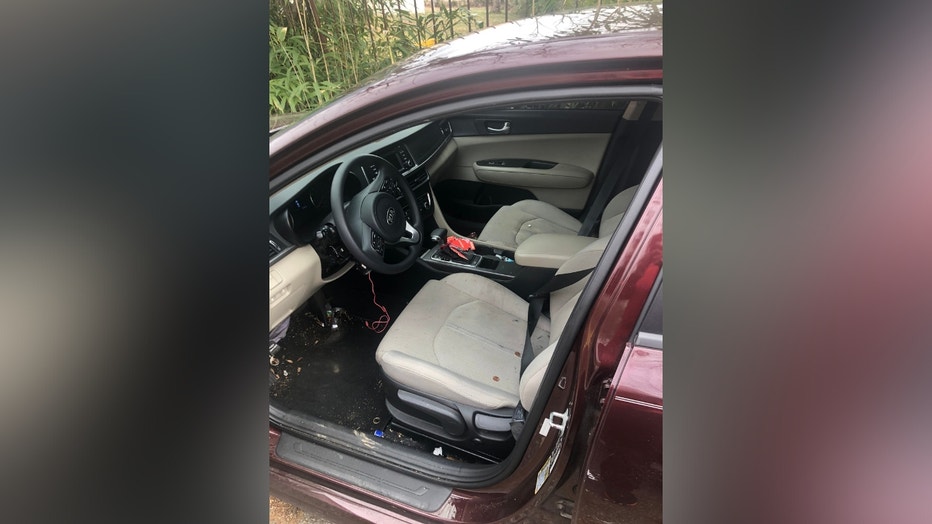 (PHOTO: Prince George's County Police Department)
The thefts are due to some of the cars lacking electronic mobilizers that can hinder a thief's ability to steal a car from just breaking into the car and bypassing the ignition. Officials say the car companies have added immobilizers to their new vehicles, which has caused Kia and Hyundai thefts to plunge.
READ MORE: St. Paul man files class action lawsuit over Kia theft vulnerability
Police urge anyone with an impacted Kia or Hyundai to remove or hide any charging cords in their vehicles to help prevent the thefts. 
They also recommend vehicle owners purchase a brake pedal club or other theft prevention device.