Teenager shot outside of Northeast DC school
WASHINGTON - A juvenile teenager was shot near a Northeast D.C. school on Friday, prompting a lockdown at the building.
According to the Metropolitan Police Department, the shooting happened in the 1200 block of 49th Street around 2:15 p.m., not far from Ron Brown College Preparatory High School.
Police said the victim in the shooting is a teenage aged boy, but they did not provide further information about the victim.
Police said the victim was found by responding officers conscious and breathing, and was taken to an area hospital for treatment.
Authorities have not released an update on his condition.
They have also yet to release a lookout for a suspect in connection with the incident.
READ MORE: Woman shot in front of her DC home was unintended target, police say
Officials from Ron Brown College Preparatory High School confirmed to FOX 5 that the school went into a lockdown as a result of the shooting. 
That lockdown was later lifted and students were dismissed from the school around 3:50 p.m.
School officials said students were still in class at the time of the shooting. They said the school dismisses at 3:25 p.m. daily.
The school released the following letter to families about the incident:
Dear Parents and Families of Ron Brown College Preparatory High School,
At Ron Brown, we highly value and are committed to fostering a safe and secure learning environment. Communicating about safety issues that arise during the school day is critical to maintaining strong partnerships with families.
This afternoon at approximately 2:30 p.m., school administration was alerted to an incident that resulted in a significant police presence in the neighborhood. Out of an abundance of caution, we went into lockdown status. During a lockdown, entering and exiting our building is not permitted. Please be assured students and staff remained safe and accounted for during this time, and there was no threat to our campus.
Due to the timing, dismissal was also paused until MPD gave us the all-clear. Around 3:30 p.m., Metropolitan Police Department (MPD) cleared us to resume normal building operations, including dismissal. As a result of this incident, students and families may notice an increased law enforcement presence in the neighborhood this afternoon.
The well-being of our students is paramount. If you have any additional questions, please contact our school office at (202) 729-4343 or email me at Charles.Hunt@k12.dc.gov.
I appreciate your support.
Sincerely,
Reggie Hunt
Principal, Ron Brown College Preparatory High School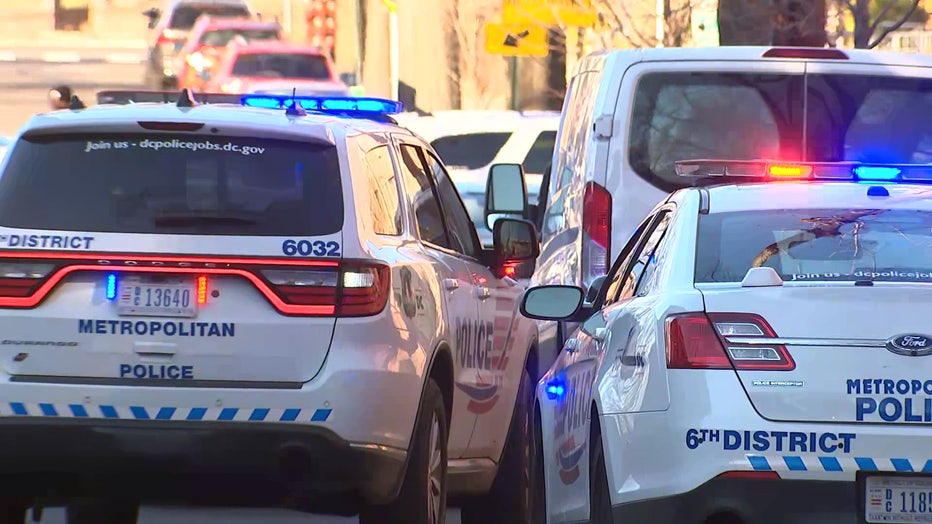 Police said 49th Street between Meade Street and Quarles Street will be closed until further notice as they investigate the incident.
This is a developing story. Stay with FOX 5 for updates.