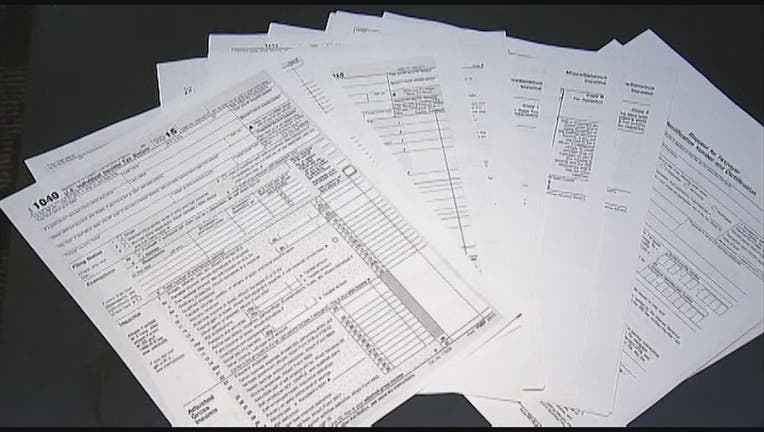 article
WASHINGTON - The 2016 tax deadline is here - but it's not all bad!
Whether you're expecting a return or owe Uncle Sam, everyone can enjoy the freebies and deals on Monday, April 18th.
Check out the list below and spread the wealth by posting other deals you may know about on our Facebook page.
Tax Day freebies & Deals for DC, Maryland, & VA:
World of Beer: Cheers to filing your taxes! Celebrate with a cold one and take $5 off your check. https://worldofbeer.com/Locations
Hard Rock Cafe: Rock out on stage by singing your favorite song and get a FREE legendary burger. Or pay $17.95 if you get stage fright. http://www.hardrock.com/promo/sing/
Great American Cookies: If chocolate is nature's way of making up for Mondays. Then a chocolate chip cookie from Great American Cookie's is their way of ending tax season! No purchase necessary. http://www.greatamericancookies.com/press/great-american-cookies-makes-tax-day-sweet-with-one-free-cookie-for-all/
BLT Steak Restaurants: Whether you're expecting a return or filing with Uncle Sam enjoy a drink or two because ALL alcoholic beverages are half-off.
http://bltrestaurants.com/blt-steak/washington-d-c/
Noodles & Co: Buy an entree and your "little deduction" aka child gets a kids meal for free. If you prefer to order online use code TAXDAY at checkout for $4 off any $10 purchase. https://www.facebook.com/noodlesandcompany
Cinnabon: Receive two Cinnabon bites. No purchase necessary. To share or not to share that is the question. http://www.cinnabon.com/locations

Staples: Need sensitive documents shredded after submitting your taxes? Shred up to 5-pounds of free bulk shredding. http://www.officedepot.com/fm/files/od/promo/2016/week_7/tax/shredding_coupon_wk7.pdf?cm_sp=technology-_-cpd-5lbshredding-_-ad_6&cm_mmc=Affiliates-_-CJ-_-2617611-_-11272891
Red Robin: On April 19, get a Ramen burger and bottomless fries for $0.22 if you are one of the first 22 students in the door with a valid student ID. Everyone else gets to enjoy a $2.22 discount. No coupon required. https://www.facebook.com/RedRobin
Best Buy: Shop the Tax Refund Event and save up to $20 on select video games, get $100 off Macbooks and much more until April 18. https://www.facebook.com/bestbuy
If you have a Tax Day Freebie we didn't post on our list, head to our Facebook page and let us know: https://www.facebook.com/fox5dc