Suspected organized retail theft ring busted in Tysons, $15K worth of stolen merchandise recovered
TYSONS, Va. - A trio from New York was busted in Virginia after police say the thieves took over $15,000 worth of stolen merchandise. 
On Tuesday night, around 9 o'clock, a Sunglass Hut employee called the Fairfax County Police Department to report a theft. The Tysons Urban Team unit drove to Tysons Corner Center and were able to locate the suspects — who were still in the mall – on surveillance cameras. 
Detectives caught up with Jordan Pastrana-Roncancio, Dayana Valentina Pastana-Roncacio, and Hansbleidy Katerin Sanabria-Suarez arrested them, and took the out-of-towners into custody.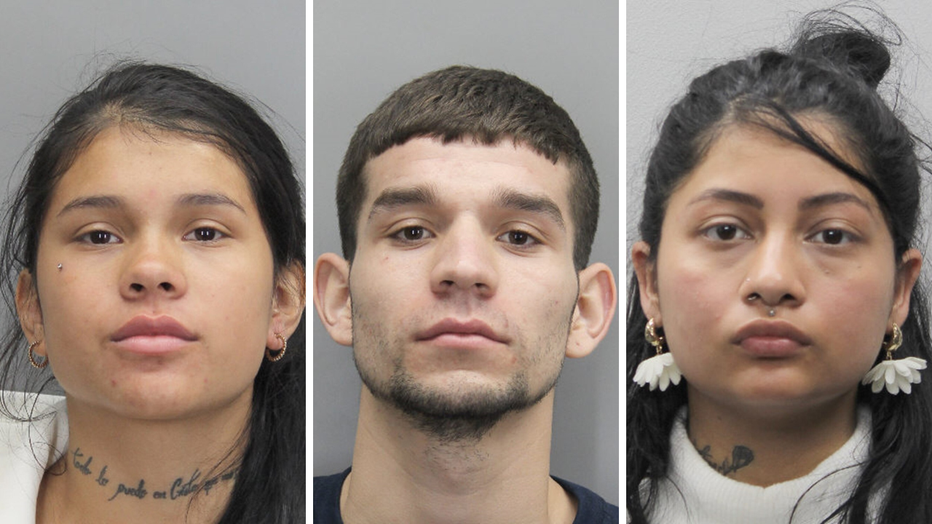 (From L to R) Dayana Valentina Pastana-Roncancio 19, of New York, Jordan Pastrana- Roncancio 20, of New York, Hansbleidy Katerin Sanabria-Suarez 20, of New York
The arrest led police to a bundle of stolen items from Express, Macy's, Guess, Victoria's Secret, Nordstrom, and Sunglass Hut, among other stores inside the mall. 
Jordan Pastrana-Roncancio, 20, Dayana Valentin Pastana-Roncancio, 19, and Sanabria-Suarez were taken to the Fairfax County Detention Center where they are being held without bond. 
The three New Yorkers, who police believe are part of an organized theft ring, are facing several counts of grand larceny charges. 
Last week, officers in McLean, arrested three other suspects from New York who had a vast collection of fake driver's licenses, and stolen credit cards. They also found a USPS mail carrier uniform, a USPS arrow key, and mail that didn't belong to them. 
A Louis Vuitton employee alerted police to the suspects in this case after they tried to make a $21,000 purchase with a stolen credit card. They are also being held at the Fairfax County Detention Center. 
Detectives are asking anyone with additional information on the suspects and their alleged illegal actions to contact them. 
Check out a photo of the merchandise the Tysons Urban Team recovered: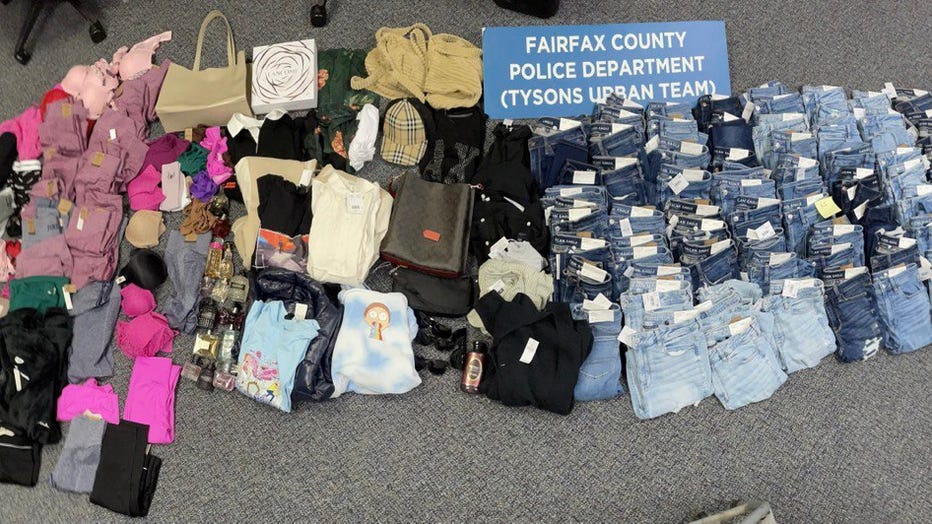 Photo via Fairfax County Police Department