Suspect accused of filming teenage girl inside Virginia mall dressing room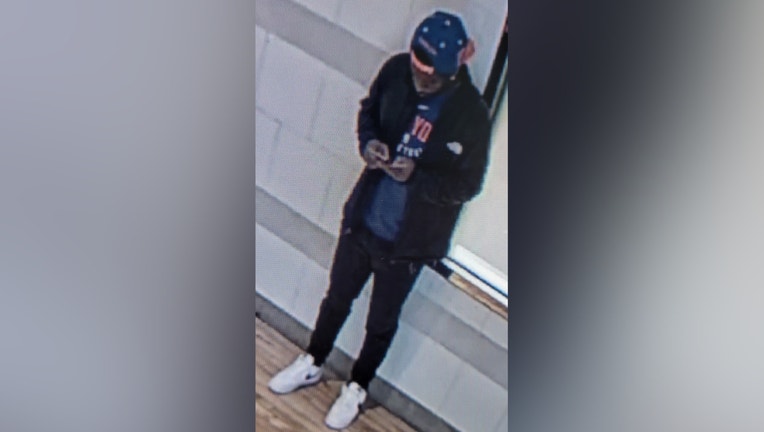 article
WOODBRIDGE, Va. - Police are searching for a suspect accused of filming a teenage girl at retail store dressing room in Prince William County.
Prince William County Police say the incident happened on Monday evening at the Forever 21 store inside Potomac Mills mall, located at 2700 Potomac Mills Circle in Woodbridge.
According to investigators, the suspect (picture above) is accused of filming a 16-year-old girl. 
The victim told investigators that she was changing in the dressing room when she noticed a phone being held under the door.
Police reviewed surveillance footage from the store, and noticed the suspect enter the dressing room area after the victim. They suspect fled the store a short time later.
According to investigators, the suspect and victim did not come into physical contact.
The suspect is described as a five foot one inch tall man between 20 and 25 years old.
READ MORE: Charles County teacher charged with sexual abuse of a minor, child pornography
He was last seen wearing a blue hat, a black jacket, a blue shirt, black pants, and white Nike shoe.
Anyone with information on the suspect's whereabouts or the case is asked to call Prince William County Police at 703-792-7000.