Sunny, dry and mild Monday with temperatures in the 70s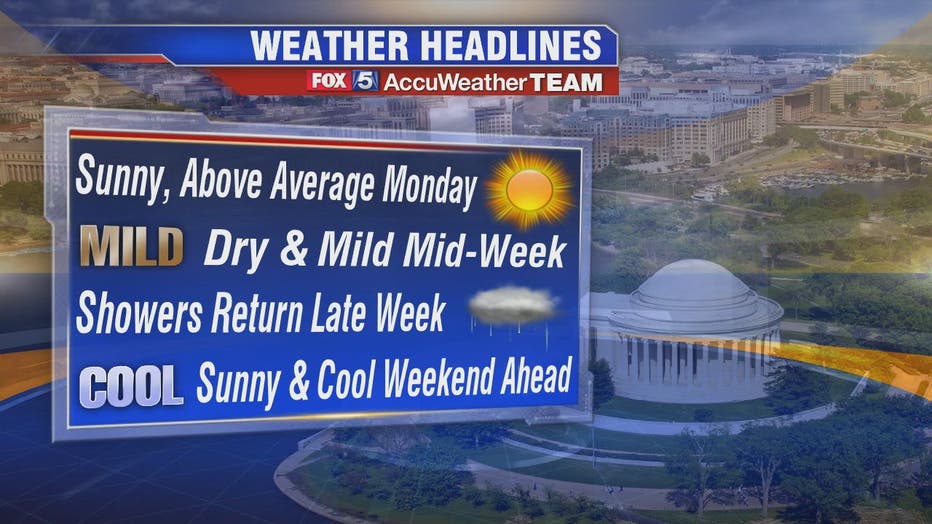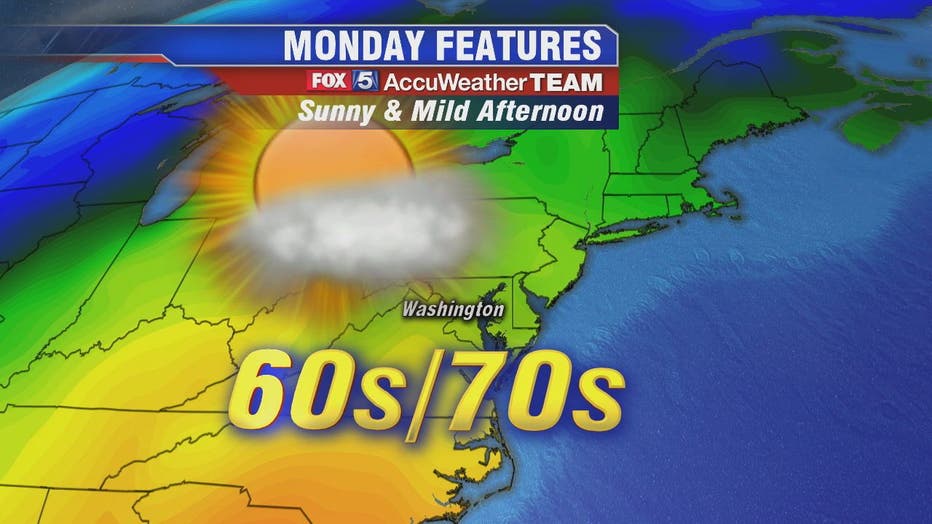 WASHINGTON - After some much needed rain yesterday and unseasonable temperatures at 80 degrees Sunday (WOW! Some 17 degrees warmer than the seasonal average!) -- Monday's much cooler, yet mild highs in the low 70's and upper 60's will arrive with plenty of sunshine.
You can't beat a sunny, fall day where you can go for a nice quiet walk, bike ride or just chill on a park bench and enjoy Mother Nature. You'll also want to relax and rest your Nationals cheering voice from all the support you gave the team! Get ready for Game 6 on Tuesday when we'll be back at it!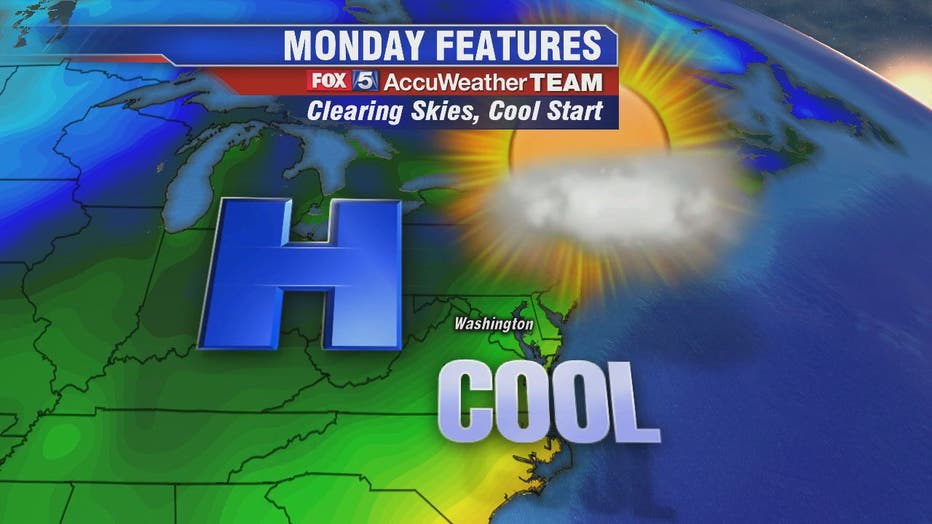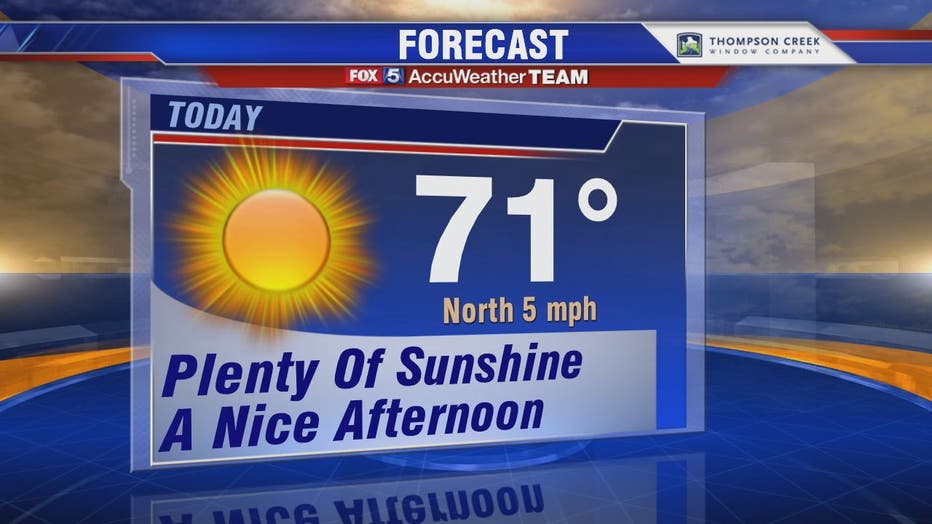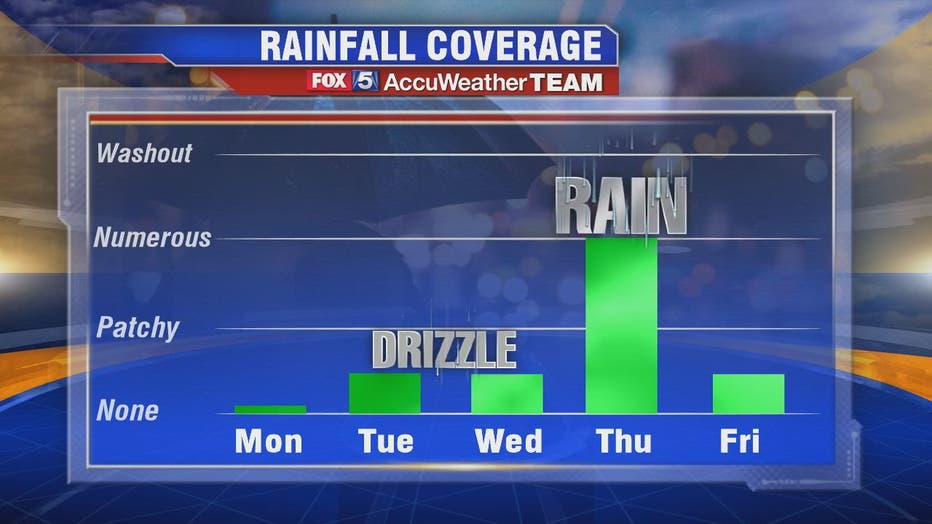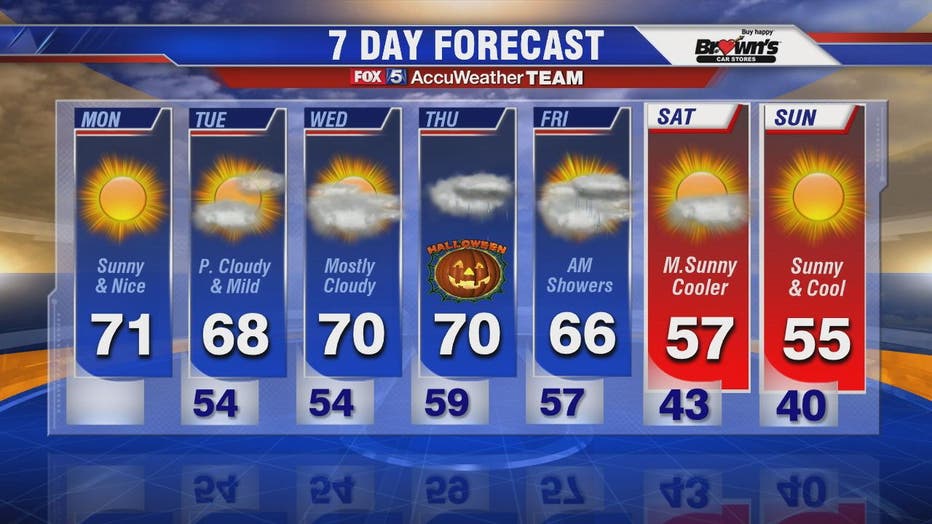 Get ready for Monday to be your "sit back and enjoy the weather"  day with some fall weather you can appreciate and enjoy! Great way to start the week!