Substitute teacher charged after showing up to Tuscarora High School drunk
LEESBURG, Va. - A substitute teacher is facing charges Wednesday after word got around that she was drunk in the school's cafeteria. 
When the Leesburg Police Department School Resource Officer assigned to Tuscarora High School found out, they approached the sub – 28-year-old Rhiannon Blakeman – and determined she was intoxicated. The SRO also caught Blakeman with the alcoholic drinks on her, police said. 
The police department stated that the incident happened around lunchtime just after 1:00 p.m.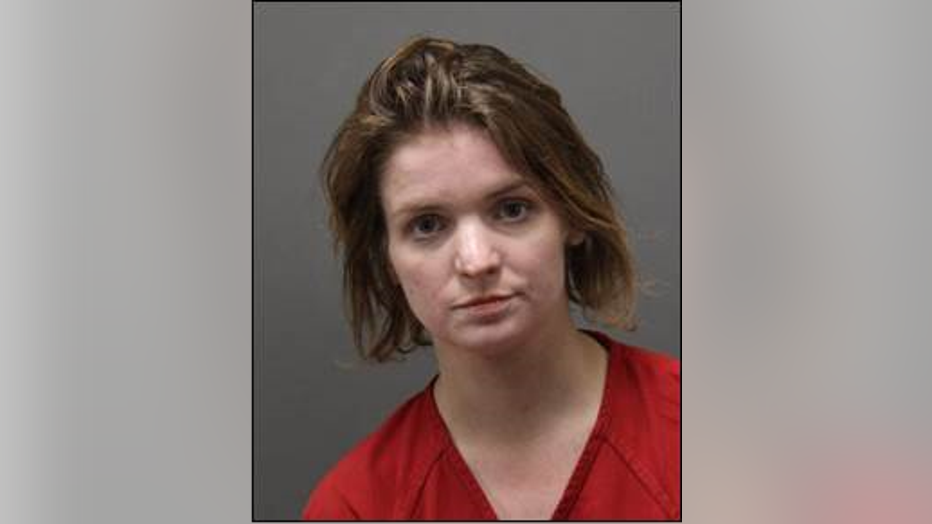 Rhiannon Blakeman, 28, of Leesburg Photo Credit: Leesburg Police Department
Tuscarora High School Principal Pam Croft sent a letter home to families informing them that the situation took place before the substitute began teaching students. 
"This afternoon, we had law enforcement officers on campus to address a substitute teacher who came to campus intoxicated," the letter reads. All Tuscarora students and staff were safe throughout the process."
Blakeman has been charged with one count of public intoxication and one count of possessing alcoholic beverages in or on public school grounds. She is currently being held at the Loudoun County Adult Detention Center.