Stone Bridge High School science teacher accused of sexually assaulting students
ASHBURN, Va. - The parent of a former Stone Bridge High School student is accusing a teacher of sexually assaulting her daughter and several of her classmates.
Now, she's demanding answers.
The allegations are under investigation, but people in the community say LCPS leaders are once again, not doing enough to protect their children.
"She said the assistant principal is going to call you," said Tumay Harding.
READ MORE: Loudoun County votes not to release sexual assault report -- Here's what happens next
Her daughter's high school experience forever changed after speaking out on what she says happened inside Stone Bridge High.
"I said, 'You're scaring me what is wrong?' And she said 'Don't worry I'm ok. The other girls had it worse'," Harding recalled.
She found out that her daughter's science teacher was allegedly sexually assaulting and harassing teen girls including hers.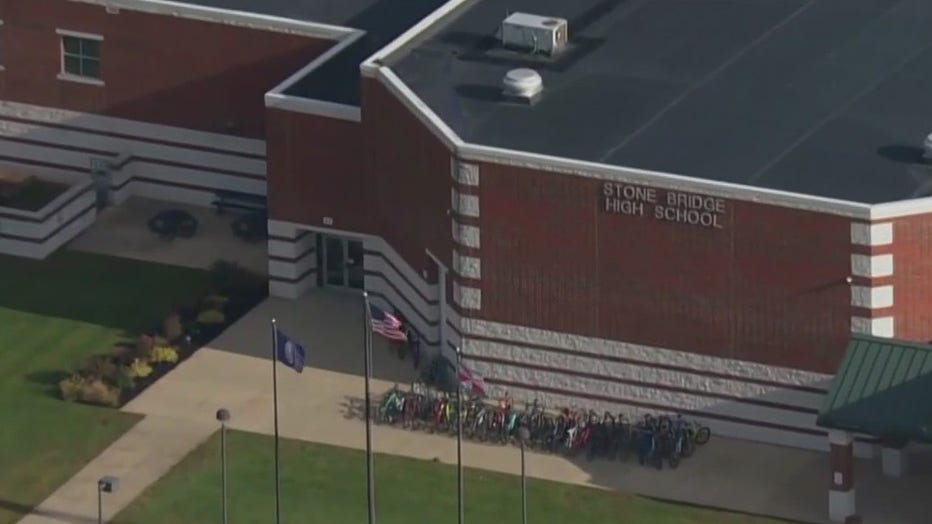 Harding says it started in March 2022. That's when the back and forth and sometimes silence began with Loudoun County Public Schools.
"Every roadblock that they could possibly put up and make challenging for us, we feel that they have," Harding said.
The situation was an even bigger challenge for her daughter who was a sophomore at the time.
"Once she went back to school, people started talking, and it became very challenging for her and her friends to be there," Harding told FOX 5.
Harding asked if her daughter could have homebound instruction, where a teacher would come to the house for instruction for a few hours in the day. Her request was denied. So, she decided to pull her daughter out of the classroom.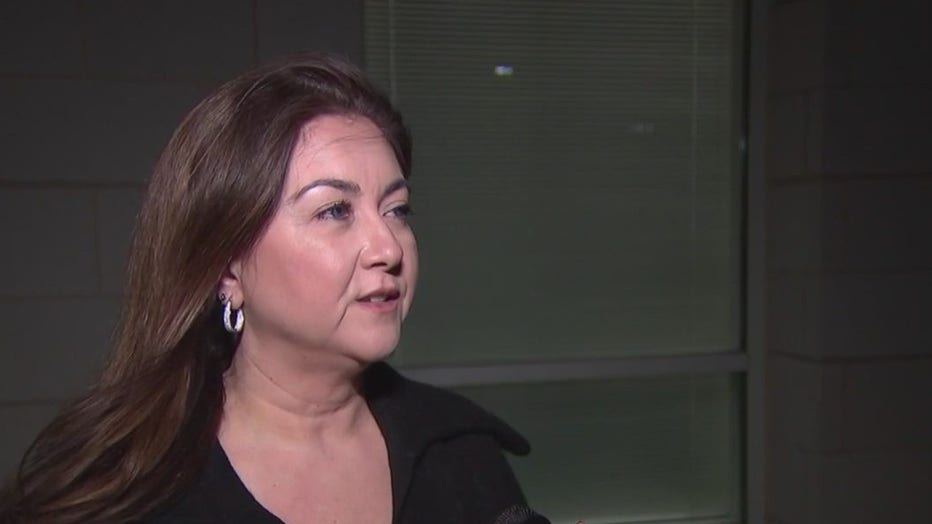 "She had to teach herself for the remainder of the school year," Harding said.
The accused teacher who FOX 5 is not identifying at this time was put on leave on March 29, 2022.
"Quite honestly - they should've fired him. We don't want him to be around our children. We think that he is a dangerous man," Harding said.
The Loudoun County Sheriff's Office is investigating, but no charges have been filed.
Harding is looking for answers and to hold school leaders accountable, so she showed up at Wednesday night's school board meeting.
"I asked you for your help," Harding said at the podium. "My daughter and the other victims deserve better from you. The grand jury concurs that you should do better, yet you're reckless to safety and transparency remains."
Others also approached the podium with concerns.
"Why did you not reach out to the Harding's after their daughter was assaulted?" one speaker asked.
RELATED: Parents 'furious' after LCPS votes not to release sexual assault report
Harding's daughter is no longer a student at Stone Bridge, but she doesn't regret speaking out.
"She knew that the actions of this person were inappropriate, and she felt that she needed to be a voice," Harding said.
Harding and others who attended Wednesday's meeting claim that this isn't the first time the teacher has faced these kinds of allegations.
FOX 5 followed up WITH LCPS, but they couldn't comment due to the active investigation.