Speed cameras go live in Alexandria school zones; $100 fines for violations
ALEXANDRIA, Va. - The pilot program and warning periods are over, and now the first speed cameras are up and running in Alexandria.
They are located in three school zones across the city, and more could be coming.
The cameras are located at John Adams Elementary School, Ferdinand T. Day Elementary School, George Washington Middle School, and Francis C. Hammond Middle School.
Alexandria City Public Schools says these school zones were selected based on data including crash history, traffic volumes, and vehicle speeds.
The age and number of students was also a factor. Each school zone is about 1/4 a mile, according to ACPS. 
The speed limit when lights are flashing is 15 miles per hour and 25 miles per hour when lights are not flashing.
There is signage to let drivers know they are entering a speed monitoring zone.
Alex Carroll, Complete Streets Program Manager, told FOX 5 that there will potentially be more cameras constructed. 
"Alexandria City Council did approve funding for additional speed cameras, so that is something we will look at… explore doing in the future," she said.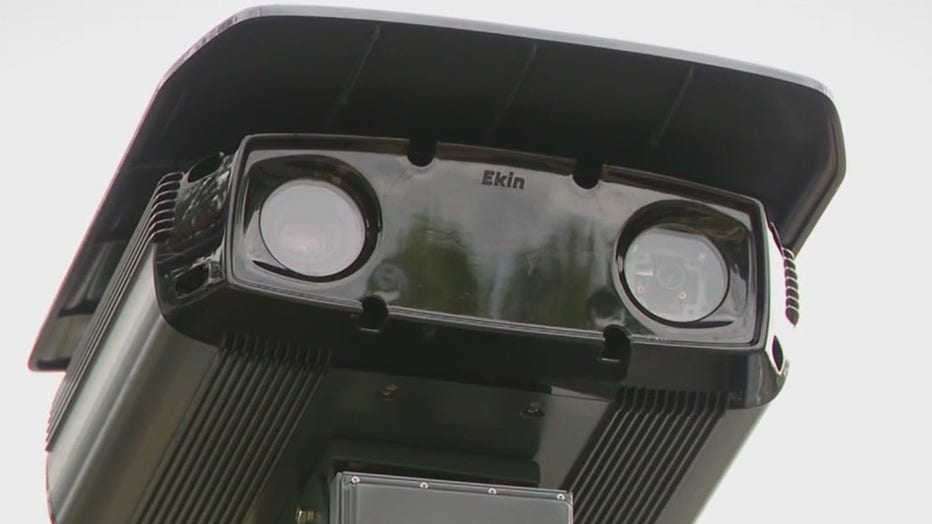 The violation for traveling ten miles or more over the posted speed limit is $100.
The two-week warning period at the end of last year resulted in more than 3,500 warnings being issued.
So far, the reaction from parents FOX 5 has spoken with on and off camera has been overwhelmingly positive.
The new data is expected to be reviewed within the next month.