Speed a factor in fatal car crash through couple's Annandale home, police say
ANNANDALE, Va. (FOX 5 DC) - A Northern Virginia couple was suddenly awakened out of their sleep after a car plowed right through the front and back of their home on Little River Turnpike in Annandale early Thursday. Fairfax County Police say the deadly crash happened shortly after 2:30 a.m.
According to police, the driver, 66-year-old John Carey, of Annandale, was speeding down Wakefield Chapel Road when his car went through the intersection, then into some thick bushes, before going through the home and coming to a stop on the back deck. 
Carey was found dead inside of the car.
The homeowners, who did not want to be identified, told FOX 5 they escaped unharmed through their second-floor bedroom window with the help of a ladder provided by the Fairfax County Fire and Rescue Department.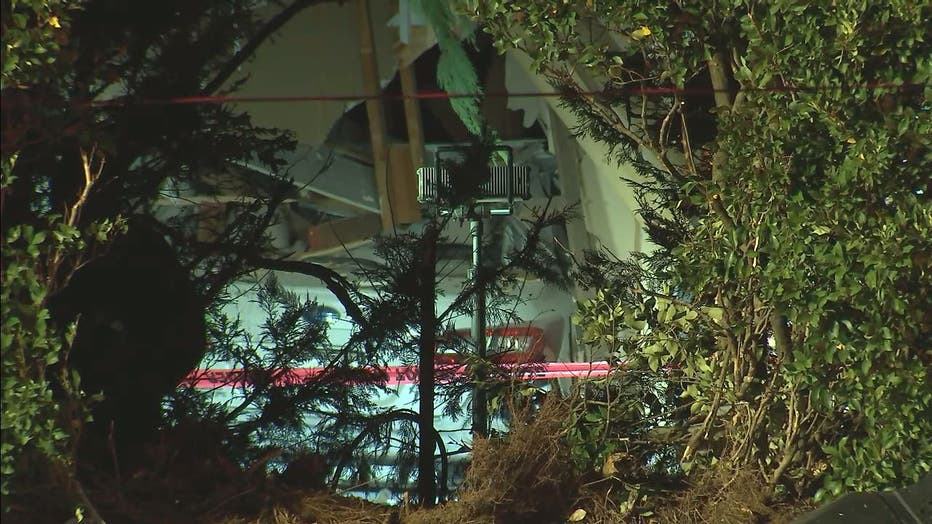 The couple says that as soon as they heard the loud sound of the crash, they jumped out of bed only to come out of their bedroom and see the staircase completely destroyed.
"I saw it on TV and I said, 'That kind of looks like my brother's house,'" said Hannah Tesema, the couple's relative. "I'm amazed that they are totally and completely fine, thank God."
Some nearby neighbors tell FOX 5 they are surprised because the intersection is not a dangerous one.
"Never thought of that but I can see how that could happen now," said Richard Ehlke. "There are very few accidents here that I can recall."
"We said a prayer for him (Carey) too," said Tesema. "We feel very bad for the family."