Sonny Jurgensen's jersey to be retired by Washington Commanders
WASHINGTON - Hall of Fame quarterback Sonny Jurgensen's jersey will be retired by the Washington Commanders during the team's final game of the season.
The team announced that they will retire Jurgensen's famous No. 9 jersey during the week 18 game against the Dallas Cowboys.
Jurgensen began his career in the National Football League in 1957 for the Philadelphia Eagles. His first year for the Washington franchise was in 1964.
The Commanders made the announcement on Jurgensen's birthday.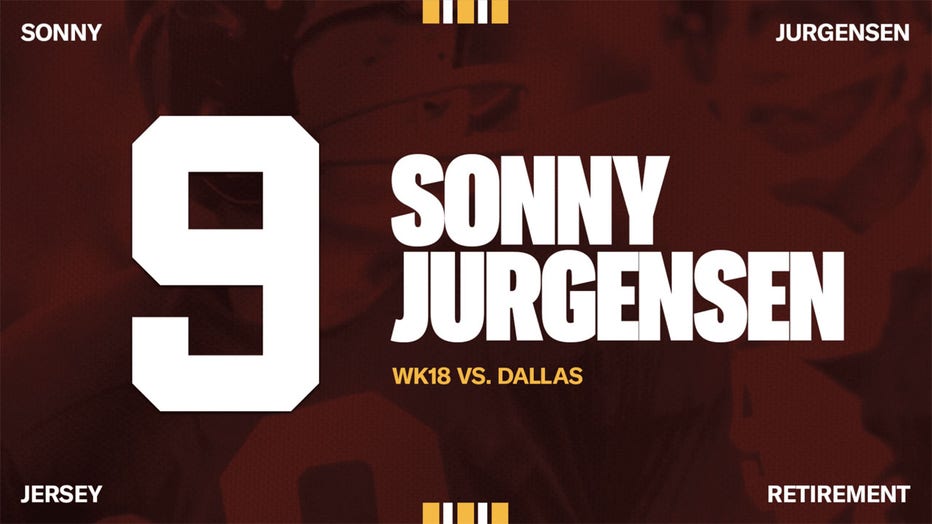 Sonny Jurgensen | Washington Commanders
They tweeted a statement from Jurgensen that read:
"The Washington organization is blessed with one of of the best fan-bases in football that has always been near and dear to my heart. It's a wonderful team and city to play for. I was humbled to find out my jersey was being retired."