Sinkhole closes 3rd Street Tunnel Monday causing major traffic delays; water restored for all but 1 building
WASHINGTON - A sinkhole that was caused by water from a broken main caused the 3rd Street Tunnel in Northwest D.C. to be shut down Monday causing major traffic delays in the District.
Download the FOX 5 DC News App for Local Breaking News and Weather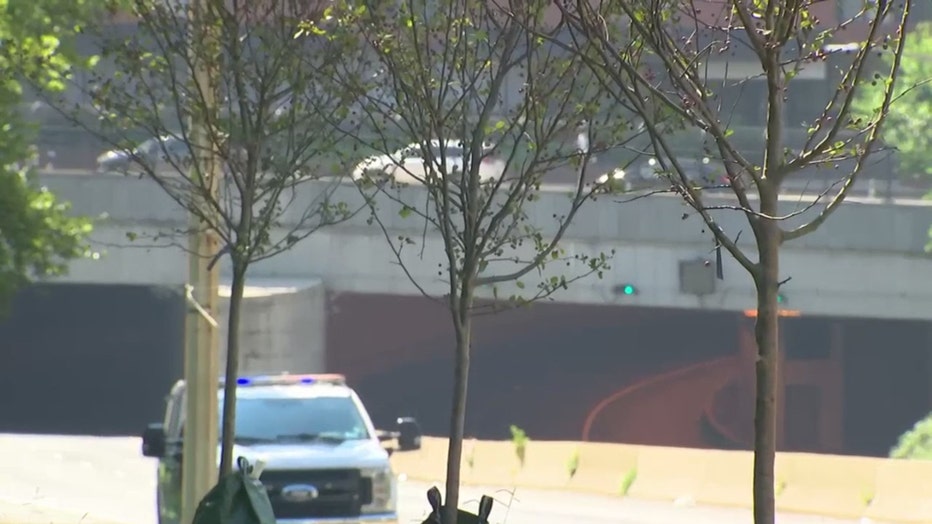 Download the FOX 5 DC News App for Local Breaking News and Weather
Authorities closed both northbound and southbound lanes around 7:30 a.m. after the sinkhole was reported. Multiple secondary roads were also closed due to the incident.
At a press conference, officials said the water mains runs inside of the tunnel and crews are working to isolate the source of the leak.
Seven buildings near 4th and l streets lost water for hours Monday, but it has since been restored. However, the 3rd Street tunnel is closed to traffic, blocked off by police. and it likely won't reopen in time for tomorrow morning's commute.
"We continue to advise commuters avoid this way entirely until we are able to open the roads," Mayor Muriel Bowser said.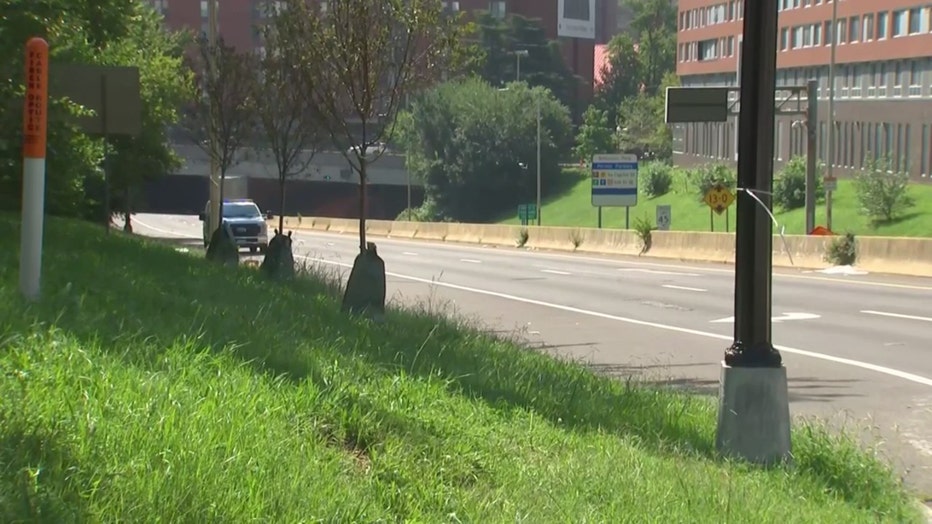 Shortly after 4:30 p.m., they said water had been restored for all but one building.
Police shared video of the sinkhole on Twitter, saying the water main break still had to be repaired. 
"We do not know how long that is going to take because we have not identified where the break is at this time. We have identified which main it is on," DC Water CEO David Gadis said. 
Gadis says most of the day was focused on restoring water to the nearly 400 units who lost it.
"It's been off since 8:00 this morning," neighbor Ruth Baker said. "It came on for about an hour. It went back out, now it's back on." 
 Some units even lost air conditioning. Baker says the city tried to help by bringing bottles of water, which she's grateful for, but says the situation is still frustrating.
 "When it came back on we were elated. When it went back off you're sad because now you can't use the bathroom," Baker said. "I don't care how many bottles of water you give us, it's not enough to flush the toilet." 
Mayor Bowser says the city is doing everything it can to fix the break and used the opportunity to push the importance of the government investing in infrastructure.
 "This is an example of when that infrastructure fails. The ripple effects that it can have. We had a morning commute and an evening commute affected. I can assure you that we're going to support DC Water in every way that we can so we can minimize that disruption." 
 The good news is the mayor said an initial examination showed no structural issues with the tunnel itself. They're still repairing the roadway. but again all commuters are asked to avoid this area entirely until the break is fixed.