Silver Spring store employee hits customer in head with champagne bottle: police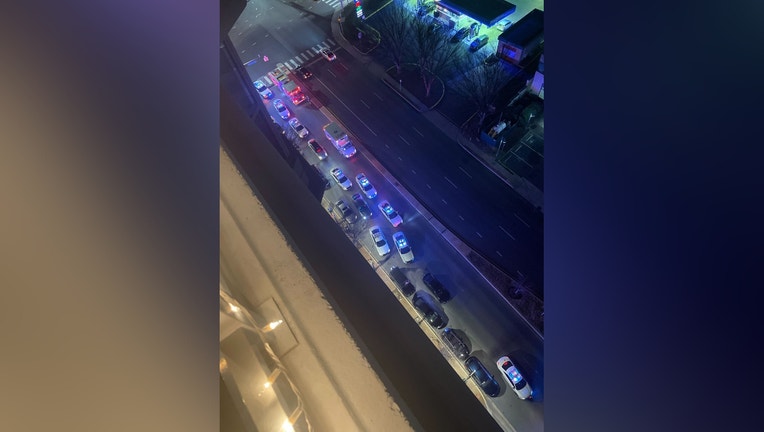 article
SILVER SPRING, Md. - An employee of a beer and wine store in Silver Spring, Maryland is charged with assaulting a customer who was allegedly hit with a champagne bottle, according to police.
Montgomery County Police said the incident happened on February 28 around 9:57 p.m. at the Lenox Beer and Wine Gourmet Market in the 8300 block of Colesville Road.
READ MORE: 2 men steal credit cards, crash into State Trooper in jail parking lot after pursuit through Stafford County
According to investigators, the employee, 45-year-old Donald Mills, had a verbal argument with the customer over the purchase of an alcoholic beverage.
The argument then turned physical, and according to police, Mills hit the victim in the head with a champagne bottle.
The victim, who was not identified, was taken to an area hospital with serious but non-life-threatening injuries.
Mills also suffered minor injuries during the incident, and was taken to an area hospital for treatment.
READ MORE: Video shows stolen car crashing into Baltimore rowhouse killing 1, causing collapse
Police said detective obtained an arrest warrant for Mills after reviewing surveillance footage of the incident.
Mills is charged with first-degree and second-degree assault.