Silver Spring residents concerned about recent violent crimes
MONTGOMERY COUNTY, Md. - A recent crime wave has residents in Downtown Silver Spring on edge. 
Montgomery County police made an arrest in the McDonald's stabbing that happened Tuesday morning on Wayne Avenue, but the uptick in violent crime in and around the area is concerning for residents.
FOX 5 spoke to several people who live in Silver Spring who said the violent crime happening is bizarre. 
"It certainly doesn't make me feel good," one resident said. "On the other hand, I think people are a little naïve when they think that some places are safe and other places aren't because unfortunately, crime happens everywhere."
"Everybody just wildin' – I don't know what it is specifically. Maybe, people going through hard times ever since the pandemic," one resident suggested. "I know a lot of people started getting laid off ever since 2020."
On Wednesday, Montgomery County police arrested 34-year-old Theodore Brandy in connection to the McDonald's stabbings and charged him with three counts of first-degree assault and attempted murder.
Luckily, everyone survived.
READ MORE: Suspected Shell gas station shooter charged with triple homicide
SkyFox was just over the scene of another stabbing in Silver Spring that happened on Robey Road. An 18-year-old was sent to the hospital with minor injuries.
On New Year's Day, two men were shot and taken to the hospital with non-life-threatening injuries at the Summit Hills apartment complex – west of Downtown Silver Spring.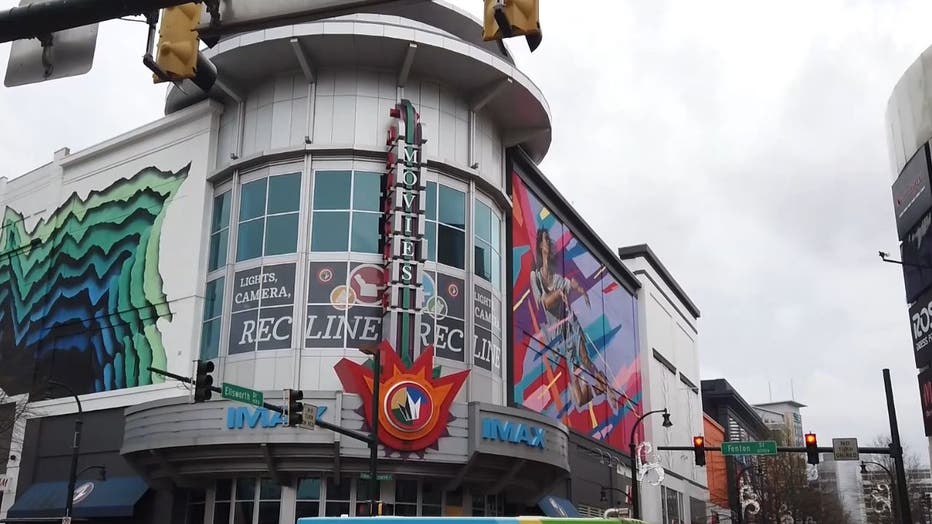 It's the same location of a deadly shooting that happened in early December, which left 29-year-old Nathaniel Potts dead.
Days later, a 61-year-old Shell gas station clerk was shot and killed in White Oak and the suspect allegedly murdered his pregnant girlfriend and left her body in a nearby apartment for weeks.
RELATED: Man found dead in Downtown Silver Spring parking garage during family outing
On Dec. 21, just before Christmas, 62-year-old Charles Reynolds was putting leftover food in his car before getting ice cream from Ben and Jerry's with his family when he was shot dead in a parking garage at Wayne avenue and Fenton street. There's a $10,000 reward out for information leading to the arrest of the suspect/s involved. 
What's being done to help stop the violence from spiraling out of control?
In a media briefing at the end of 2022, County Executive Marc Elrich pointed to staffing levels within the Montgomery County Police Department being a big challenge.
Right now, there's an analysis underway to figure out whether or not another police district is needed in Downtown Silver Spring.
"We are caught in a situation where every time we have incidents like this and we heavy up in a particular geographic area, those resources are coming from other geographic areas," Elrich said. "It creates a challenge, which is why we need to get the police department to being fully staffed as soon as we can accomplish that."
Statistics show homicides are down in Montgomery County as well as violent crimes against people when comparing 2021 to 2022, but property crimes are up.