Show of Gratitude: Toddler hands out breakfast burritos to firefighters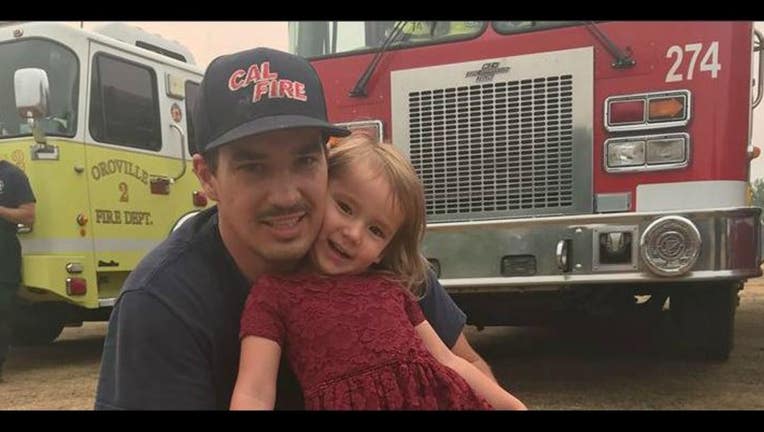 article
A little girl was able to bring a welcome delivery to firefighters battling the deadly Carr Fire .
Two-year-old Gracie Lutz arrived with warm breakfast burritos prepared by her grandma Lori.
Chelsey Lutz tells KTVU her daughter Gracie has uncles and a grandpa working on the Carr Fire, "so we wanted to give back."
Lutz says Gracie was thrilled handing out the food. "She loved it. She kept asking them if it was good."
The group of firefighters had just come off a 24 hour shift, but they've been battling the fire since it started.
"My brothers and dad are out their fighting and I know Cal Fire feeds them good but we wanted to show our thankfulness and give them a warm meal to welcome them off the fire lines," said Lutz.
As of noon Monday, the Carr Fire, which is burning in Shasta County, had already claimed the lives of six people. Including two firefighters, as well as a 70-year-old woman and her two great grandchildren.
The fire has destroyed at least 966 structures, including 723 homes. It's still threatening more than 5,000 others.