Seniors scramble to graduate after PGCPS system error
UPPER MARLBORO, Md. - High school graduation for seniors at Frederick Douglass High School is less than five months away.
While most students are working to finish up the second half of the school year strong, a number of seniors are taking on a new class due to an error.
"My sister brought home a letter from the high school saying how we suddenly needed the earth and space science class to graduate," said Nalani, a senior at FDHS.
The 17-year-old has her senior pictures ready to go and acceptance letters from several universities, but according to Prince George's County Public Schools — she's missing a class.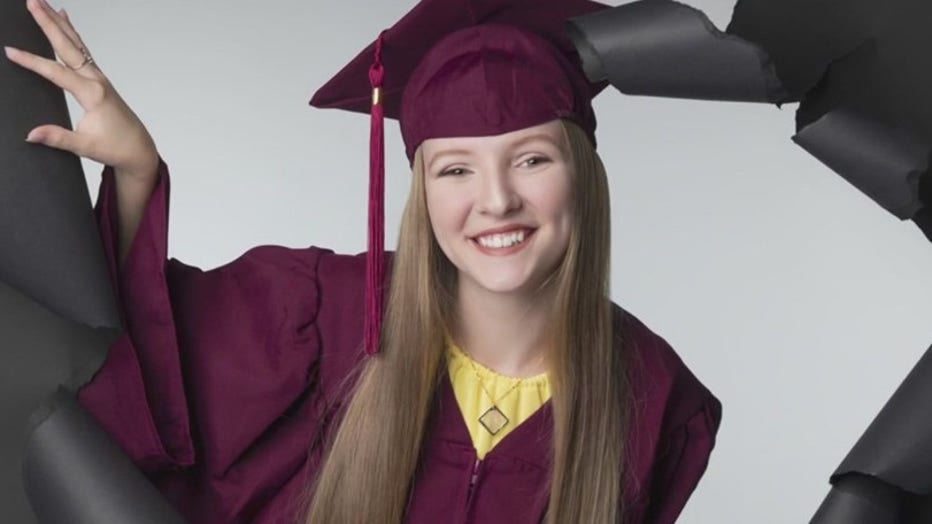 "I did not take that class because I did not know it was a graduation requirement," Nalani explained.
She's not alone. At least 33 other students in the county received a letter from a school counselor stating:
"It has come to our attention that our Graduation Notification Tool used to verify credits needed to graduate was inaccurate. While your scholar has successfully earned 3 science credits, they are unfortunately missing an Earth and Space Science credit needed to graduate in May 2023."
READ MORE: New PGCPS program will help students get government jobs
The school district says they regret the incident and the confusion it's caused but in order to graduate, students must enroll in an online Earth and Space Science course twice a week from 5 p.m. to 7 p.m.
Nalani's mother, Tamara Reyes, doesn't understand how this happened.
"I think it's really disappointing and upsetting," she said. "Taking a 10-month class in less than 4 months in order to graduate – it's a lot." 
Her husband Nicholas is currently having conversations with the district to see if seniors in this situation can get a waiver from the state school board.
"I was told they have no idea but as a safety precaution they want students to take the course," he said.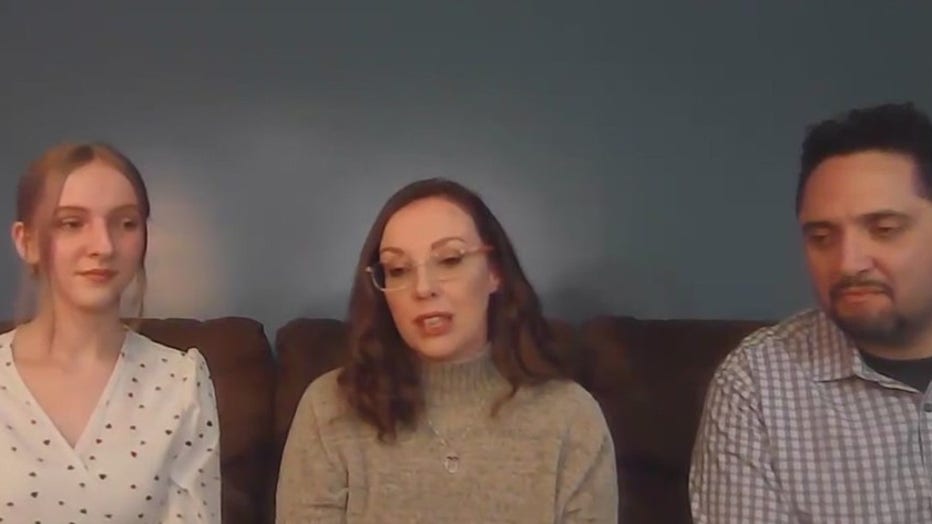 Nalani, Tamara, and Nicholas Reyes
The course adds an extra load for students like Nalani who are already taking college courses while trying to maintain a 4.1 GPA.
"Normally, 5 to 7 is my dinner time to get away from the work I'm already doing," Nalani said. "But now it will take away from my dinner time and I have to take a class and that adds even more work."
Work for students who already have busy schedules.
"Students who work. Students who maybe have to come home and take care of younger siblings while their parents are working, this is going to impact lives across the county," Reyes said. 
A PGCPS spokesperson said, "the error will not keep students from graduating."
So now the question parents have is, "Why force students to take the class?"
PGCPS sent FOX 5 the following statement:
"An electronic tally system error impacted 34 students across the school system, many of whom are now enrolled in a science course to meet the graduation requirement. We will work with school administrators to communicate with students and families regarding their options. The error will not keep students from graduating. Prince George's County Public Schools (PGCPS) sincerely regrets this incident and the confusion it has caused."