School year starts for transitioning students in Stafford County
STAFFORD COUNTY, Va. - Tuesday was the first day of the new school year for students in Stafford County who are transitioning to high school, middle school or elementary school.  
They were welcomed in style. The entire freshman class at North Stafford High School was brought into their new school and another school year with a pep rally packed with the school's cheerleaders, the football team and drum line to boot.  
Gabrielle Williams is a North Stafford High School senior.
"I love school. I love North Stafford. I'm being so honest here. I love school," Williams said. "It's going to be the best year ever. '24 on top. Class of '24!"   
Stafford County schools set aside the transition day for all freshmen, 6th graders and kindergartners. Dr. Dashan Turner is the principal of North Stafford High.
"The focus of the day is to get our students acclimated to the building without a lot of pressure or stress.  Make them feel welcome. Build relationships with teachers so they can have a  successful day and a successful school year," Turner said.
Everybody else starts tomorrow. Jocelyn Suazo is also a senior at the high school and says like Williams, she's excited for the school year to start.
"You're not disappointed summer's over?" FOX 5's Bob Barnard asked Suazo. 
"No not at all.  I love our school spirit so much. I can't wait for our football games. Pep rallies. I'm really excited," Suazo asked.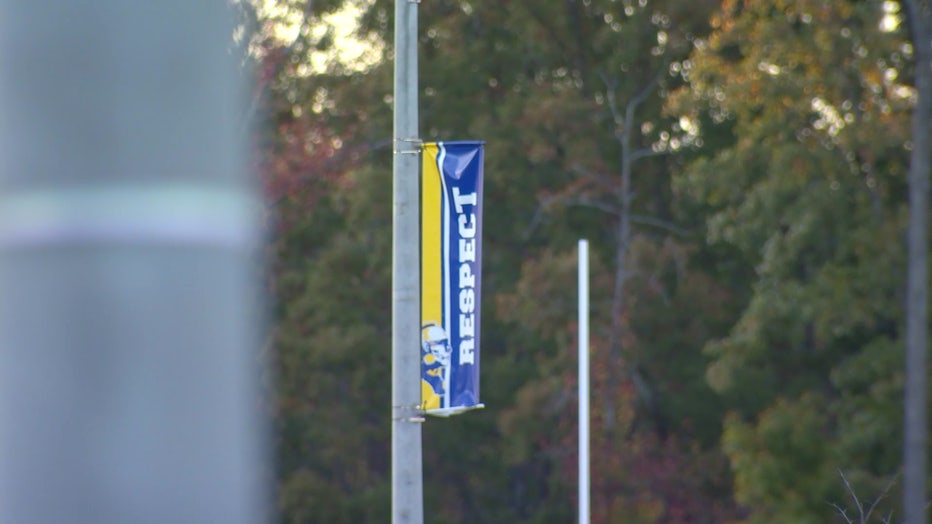 Overcrowding is an issue here in Stafford Public Schools. Superintendent Thomas W. Taylor says there are plans to build a sixth high school and an 18th elementary school in the coming years.
"Stafford County is the place to be. Folks want to come to Stafford County.  It's a great place to live, work and learn. And we're a little behind in school construction as a result," Taylor said. 
Schools have to contend with some new issues this year, such as navigating home instruction for some students, dealing with the use of artificial intelligence and even things like vaping. The district has made concerted efforts to crack down on vaping, with detectors installed in some school bathrooms.
"Well, we're looking to expand it, to make sure that all of our students stay safe in our halls and make good choices," said Taylor. "Our vape detection program has been a huge advantage for us. So we're expanding it to our middle schools and all of our high schools."
The bus to Rodney Thompson Middle School for the 6th graders who live at the Parkridge Townhomes was 15 minutes late this morning but Tiara Squansah doesn't seem to mind. Summer's over for her son Tiyan.
"It was right on time because he needs to get out of the house, honestly," said Squansah. 'Too much X-Box for me!"
The school system also sponsoring what they're calling Chalk the Walk, encouraging the community to scribble words of encouragement on the sidewalks outside all 33 public schools. Whether you're an amateur or a professional artist, this event is your chance to get creative. "Unleash the magical power of sidewalk chalk and share a positive and uplifting message on sidewalks throughout Stafford Schools," the school's website reads. 
Click here to participate.