School community rallies around Maryland student with autism after fight caught on camera
GAITHERSBURG, Md. - The special needs student who was involved in a fight at a Montgomery County high school was embraced by the school's community at a football game in a show of support.
Video of the brawl, which appears to have been shot on a cellphone camera, shows a Quince Orchard High School student attacking his classmate earlier this month while other students stand around.
The victim's father told FOX 5 that he believes his son was targeted. He says his son is on the autism spectrum and told FOX 5 that he was trying to defend himself.
Montgomery County Public Schools say they are aware of the video, and they are currently investigating. The victim's father says he would like for the students who did this to his son to be held accountable for their actions.
"I'm obviously distraught, especially after seeing the video, or videos that have been, I guess leaked or put on social media," he said. "It hurts to see your child hit numerous times by a bully."
The boy was embraced by the Quince Orchard football team at Thursday night's game and ran out onto the field alongside the players. He was holding up a sign that reads,''forgive.'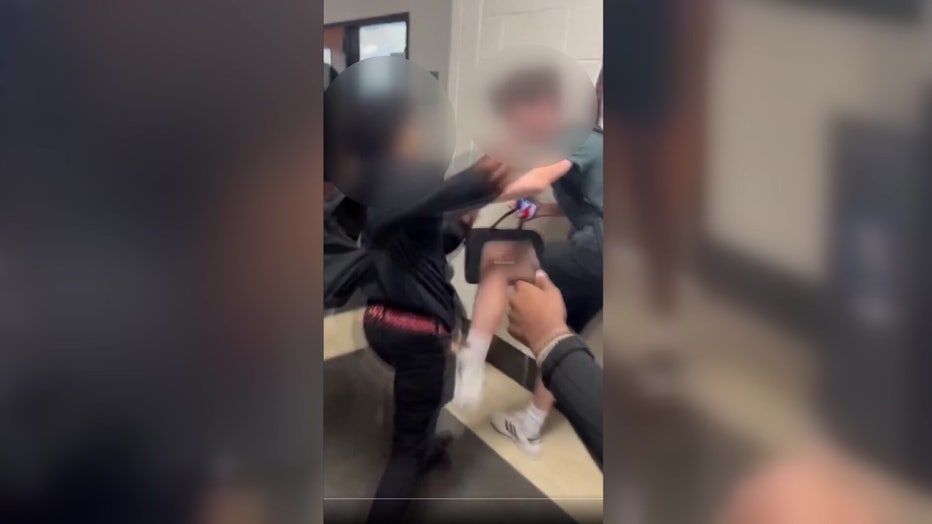 School community rallies around Maryland student with autism after violent fight caught on camera