Salvation Army uses famous dress to address abuse against women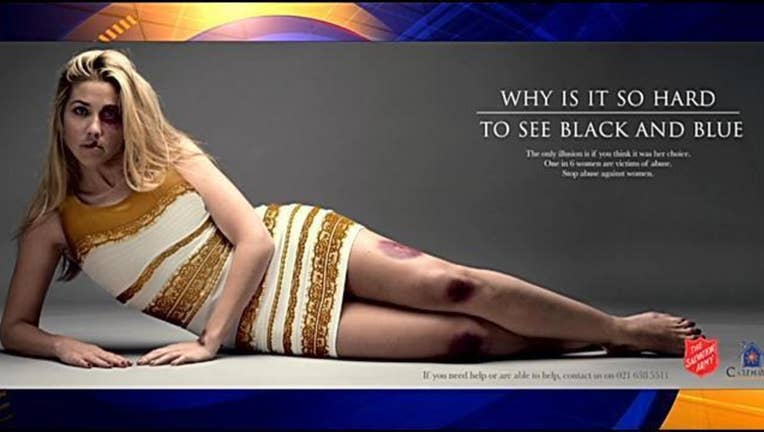 article
Do you remember #TheDress debate?

Do you see blue and black or white and gold?
Fast forward a week and today that question is being asked in a much different and hard hitting way.
The Salvation Army of South Africa tweeted out this picture showing an abused woman in a white and gold dress with black and blue marks on her face and body.
The caption reads, "Why is it so hard to see black and blue? The only illusion is if you think it was her choice. One in six women are victims of abuse."

The hard hitting viral ad is part of the group's hashtag #StopAbuseAgainstWomen campaign.