Richard Montgomery High School student accused of robbing Shell gas station at knifepoint
GAITHERSBURG, Md. - A Richard Montgomery High School student was arrested Monday for allegedly robbing a gas station at knifepoint last week. 
According to the Montgomery County Police Department, 18-year-old Jeffrey Gabriel Johnson was one of two people who held up the Summit Shell station in Gaithersburg on Feb. 20.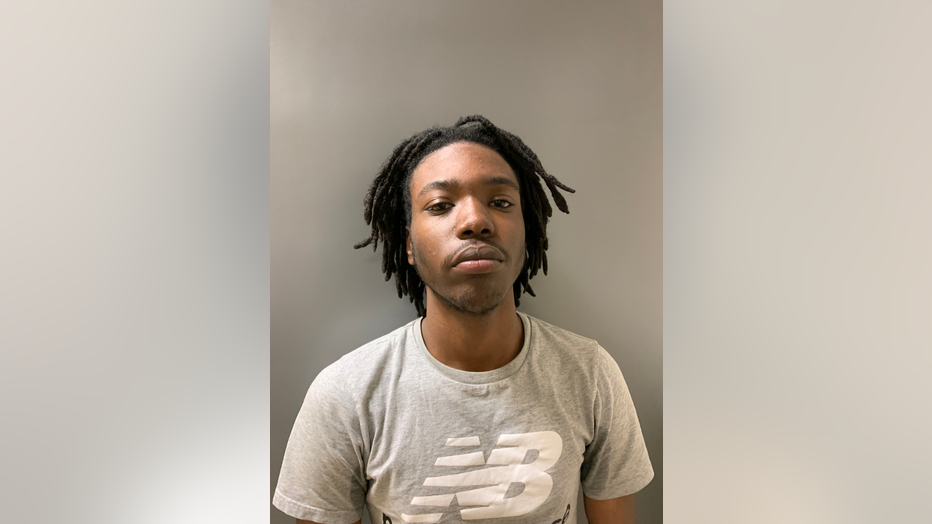 Jeffrey Gabriel Johnson, 18
Police said they responded to the armed robbery at 15 South Summit Avenue that morning just before 10 a.m. 
An investigation revealed that Johnson — in addition to an accomplice — entered the store, and demanded the clerk open the register. Police said Johnson pulled a knife from his waistband, held the weapon to the clerk, and grabbed the money from the cash register. 
READ MORE: 3 Richard Montgomery High School students facing robbery, assault charges
Both suspects fled the scene before police arrived. 
Johnson was arrested by Rockville City police officers at school Monday and is being charged as an adult with first-degree assault and second-degree assault. He's being held at the Montgomery County Central Processing Unit, while police search for the second suspect. 
This is a developing story. Check back with FOX 5 for updates.