3 Richard Montgomery High School students facing robbery, assault charges
ROCKVILLE, Md. - A trio of Richard Montgomery High School students at the center of an investigation into the lockdown earlier this month are now facing charges. 
Through a joint investigation with Richard Montgomery staff and Montgomery County Public Schools security, investigators from the Rockville City Police Department identified the three students who are believed to have been involved in the altercation on Jan. 13. 
According to police, at least two Gaithersburg High School students showed up at Richard Montgomery around 10 a.m. that day. The Gaithersburg students were led to one of the school's restrooms — during school hours — where they were robbed by several Richard Montgomery students.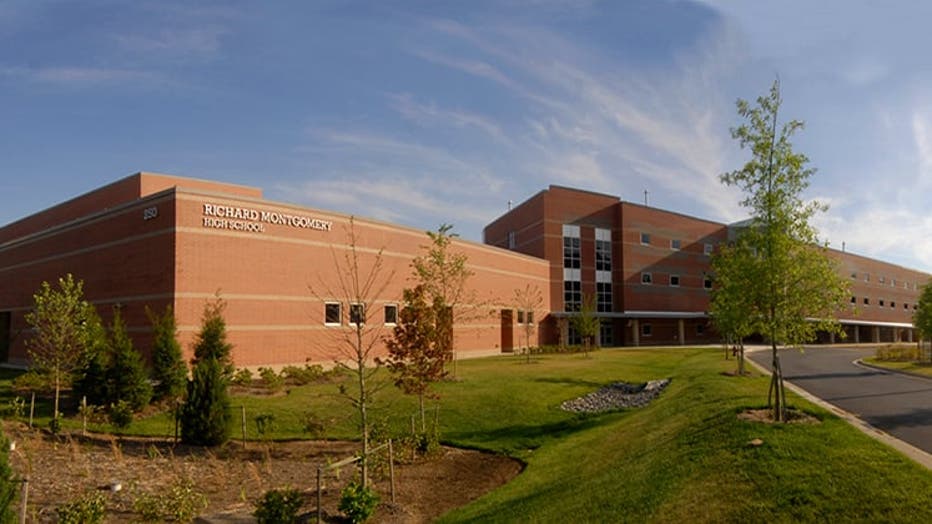 Initial police reports stated that the two Gaithersburg students assaulted a Richard Montgomery High School student inside the building, however, police are now saying the Gaithersburg students were the ones who were assaulted. 
The Gaithersburg students, according to police, left the school in Rockville, but later returned around 12:30 p.m.
READ MORE: 15-year-old arrested for bringing gun to Richard Montgomery High School
Police said upon returning, the students did not enter the school.
A Richard Montgomery student reported to school officials that they thought they saw a student with a gun outside the school.
That information was reported to police, and the school was placed on a brief lockdown.
Upon further investigation, police have charged three Richard Montgomery High School students – ages 14 and 15 – with robbery and conspiracy to commit robbery.
READ MORE: Gun report, assault at Richard Montgomery High School prompts brief lockdown
Police are still looking into the allegation of the handgun being displayed off school grounds later that afternoon.
Anyone with information regarding the incidents that took place on Jan. 13 are asked to contact the Rockville City Police Criminal Investigations Unit at 240-314-8938.