Residents rally to keep Giant open in Ward 8
WASHINGTON - There are concerns crime in the region could lead to the shutdown of a local supermarket located in an area already considered to be a food desert. 
Elected leaders say the Alabama Ave. Southeast Giant is the only full-service supermarket east of the river in Ward 8 — which impacts the community's health, and access to medicine. It also impacts jobs.
Ward 8 Councilmember Trayon White held a news conference near the store on Friday to address concerns and rumors circulating that crime could shut down the Southeast lifeline.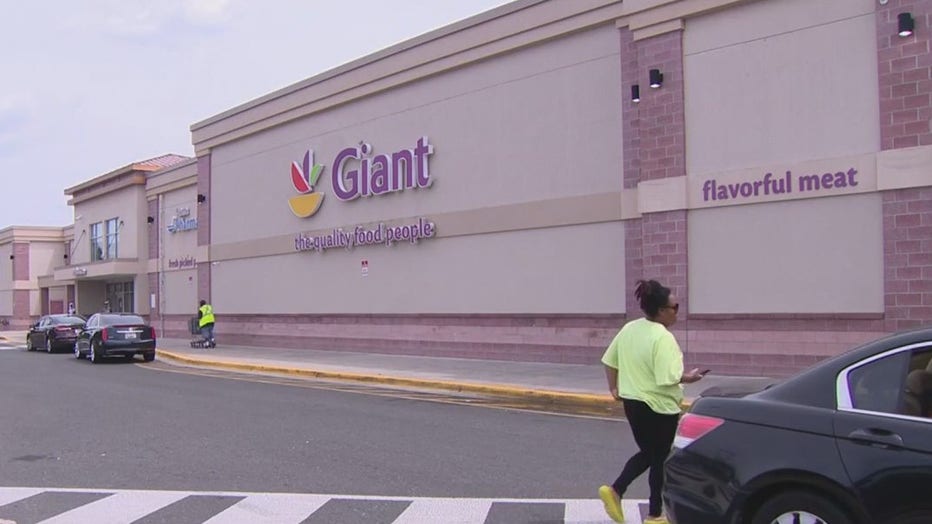 FOX 5 asked a shopper her reaction should the store be closed as crime continues to wreak havoc across the greater D.C. region.
"You're attacking the Black community if you're just going to pick Alabama out of all the areas in D.C.," said the customer, who asked not to be identified.
Unfortunately, FOX 5 was told by Councilmember White's chief of staff that a recent meeting with Giant representatives revealed the Alabama Ave. Southeast store is one of the company's top two stores hit the hardest when it comes to being impacted by theft.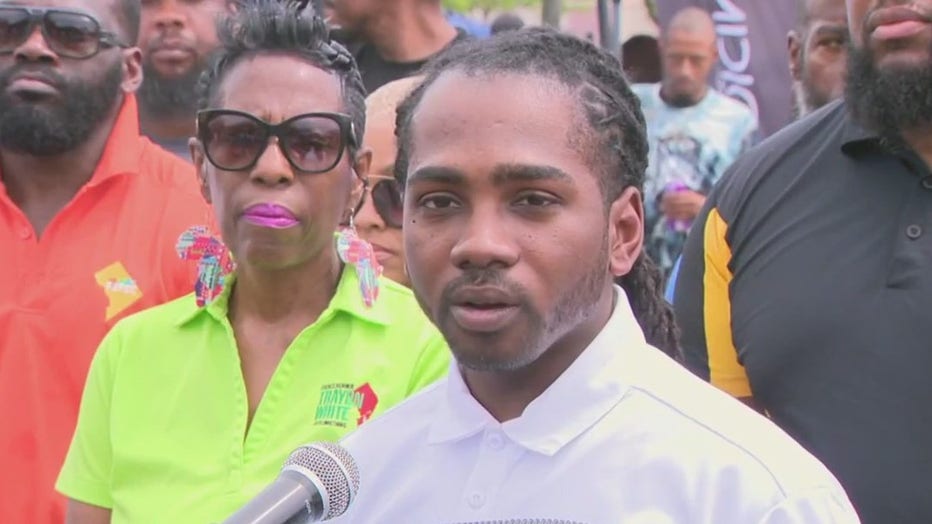 Ward 8 Councilmember Trayon White addresses the community in front of the Alabama Avenue Giant. 
The council member told reporters the store saw over $500,000 in product loss.
The head of Giant previously warned of regional crime costing the Landover, Maryland-based company "tens of millions" of dollars
"Essentially what they said is they're getting a lot of pressure to stay open. They can't survive losing 20% of their revenue every month," White said.
The councilman also had booths set up ahead of his press conference for a community event where residents were able to get access to some of the services they could use  — instead of stealing.
"Taking from this store is really taking from yourself," White said passionately. "We are home to a lot of senior citizens and elders who must eat at this store. And the more we take from this store, we put the store in jeopardy of closing down."
"We have to be responsible and accountable to ourselves and to our relatives and our loved one – and stop patronizing these businesses and these establishments," he added.
Giant said that one measure that has helped curb crime is closing back doors. But the store was apparently told by the Fire Marshal they could not do so for safety reasons, or they could be shut down. Crime went back up again, Councilmember White said.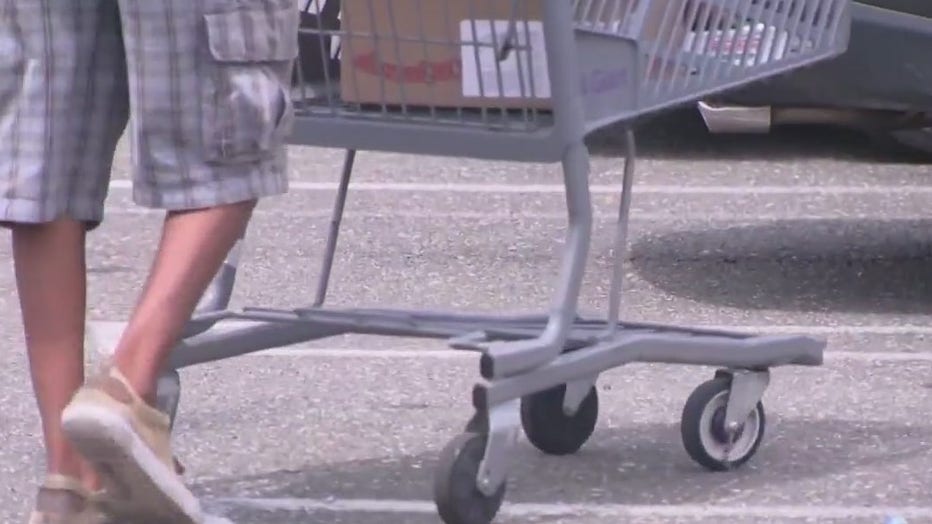 There's a security camera in the parking lot. 
At one point, FOX 5 was told more D.C. police were also called in to patrol the area. However, with staffing shortages and crime rising elsewhere, the plan was not sustainable.
White said he is also working with William C. Smith, the owner of the shopping complex where the Alabama Ave. Giant is located.
A Giant Food spokesperson sent the following statement to FOX 5:
"We do not have any current plans to close our Giant Food store on Alabama Ave.  However, we need to be able to run our stores safely and profitably. The reality is that theft and violence at this store is significant, and getting worse, not better.  As a result, it is becoming increasingly more difficult to operate under these conditions. We have invested in a host of measures to mitigate the issue at this store, and across many stores, but we also need the help and partnership from the community and local officials to truly combat the theft and violence that continues to escalate."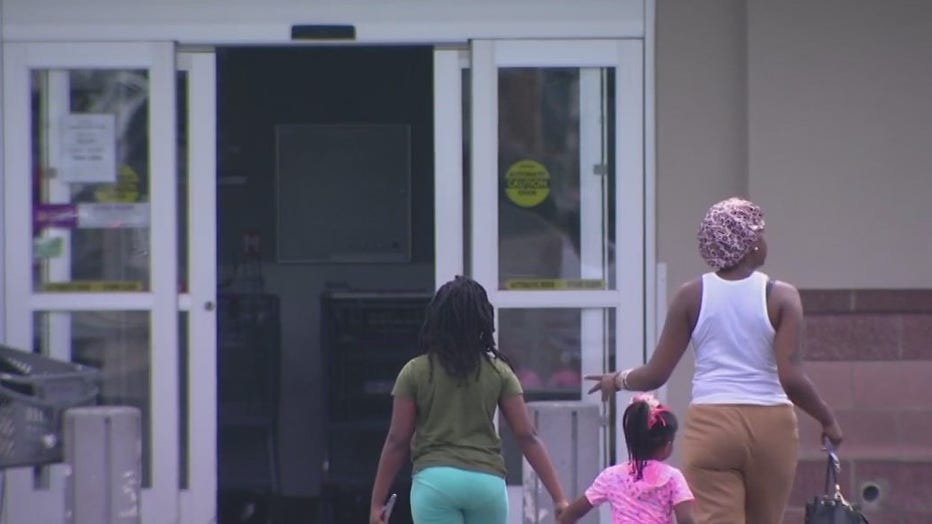 D.C. Mayor Muriel Bowser's office told FOX 5, "Mayor Bowser continues to lead conversations with a variety of stakeholders across our city to discuss public safety, and more specifically to ask the question of how we can partner to reduce crime and increase conditions so that everyone in our city can thrive. The District is committed to ensuring every resident has safe access to fresh, healthy, and affordable food."