Rep. Chris Van Hollen says he will run for Barbara Mikulski's seat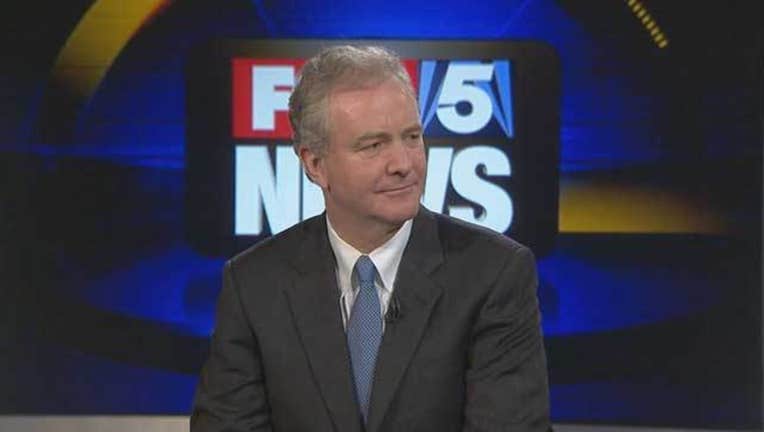 article
By BRIAN WITTE
Associated Press
ANNAPOLIS, Md. (AP) — Democratic Rep. Chris Van Hollen will run for the Senate seat opening up when Sen. Barbara Mikulski retires, the congressman announced Wednesday in an email to supporters.
Van Hollen, the chief budget strategist for Democrats in the House, became the first person to declare his intention to run for the seat held by Mikulski since 1987. His announcement came two days after Mikulski said she would not seek re-election in 2016.
"A more formal announcement will come later, but I wanted to let you know of my plans," Van Hollen wrote in the email. "In my very first election for Congress I believed that people were tired of politics as usual, and I ran a campaign based on key issues and ideas that matter to our future. The same is true today."
In 2002, Van Hollen defeated Mark Shriver in the Democratic primary and then went on to beat then-Rep. Connie Morella in the general election. He took office in 2003 and has served his Maryland district since.
He will be running in what could be a crowded Democratic race in a state where a Senate seat has rarely been open.
Rep. John Delaney already has indicated he will explore a Senate run, and other members of Maryland's congressional delegation also have expressed interest. Former Maryland Gov. Martin O'Malley, who is weighing a White House bid, announced Tuesday he would not run for Senate.
Maryland Republicans also are taking an interest in the seat, after Republican Gov. Larry Hogan prevailed in a state where registered Democratic voters outnumber Republicans 2-1. Dan Bongino, a former Secret Service agent, who lost a close congressional race to Delaney last year, announced Wednesday he is forming a political action committee to explore a campaign, though he did not specify for which office.
Copyright 2015 The Associated Press. All rights reserved. This material may not be published, broadcast, rewritten or redistributed.