Recalled products tied to infant deaths still being sold on Meta's Facebook Marketplace, lawmakers say
A group of bipartisan lawmakers says recalled products that have been tied to more than 100 infant deaths are still being sold on Meta's online marketplace.
House Energy and Commerce Committee Chair Cathy McMorris Rodgers, R-Wash., ranking member Frank Pallone, Jr., D-N.J., Gus Bilirakis, R-Fla., and Jan Schakowsky, D-Ill., wrote a letter to Meta CEO Mark Zuckerberg, lambasting the company and said it is still listing banned and recalled products for sale on Facebook Marketplace even after receiving "thousands of takedown requests" from safety regulators. Meta is Facebook's parent company. 
The products in question include the Fisher Price Rock 'n Play, an inclined infant sleeper that has been associated with approximately 100 infant deaths and recalled since 2019. The lawmakers also noted that the Boppy Newborn Lounger, which was recalled in 2021 and tied to eight infant deaths, was also still for sale. 
RECALLED FISHER-PRICE SLEEPER NOW LINKED TO ROUGHLY 100 DEATHS, CPSC SAYS
"The U. S. Consumer Product Safety Commission (CPSC) is tasked with keeping the public safe from consumer products that pose an unreasonable risk of injury or death," the lawmakers said in the letter. "In addition to its own work, the CPSC relies on online marketplaces, like Meta, to keep consumers safe by preventing the posting for sale of products that are known to be dangerous." 
PHILIPS RECALLS NEARLY 13K BABY MONITORS FOR RISK RELATED TO OVERHEATING BATTERIES
The lawmakers claimed that Meta has "been falling short on this mission."
"Like other platforms where people can buy and sell goods, there are instances of people knowingly or unknowingly selling recalled goods on Marketplace," a Meta spokesperson told FOX Business in a statement. "We take this issue seriously and when we find listings that violate our rules, we remove them."
The lawmakers noted that the CPSC "formally requested an average of about one thousand take down requests a month" to Meta in regard to the Boppy Newborn Lounger, but the product is still available for sale on Facebook Marketplace.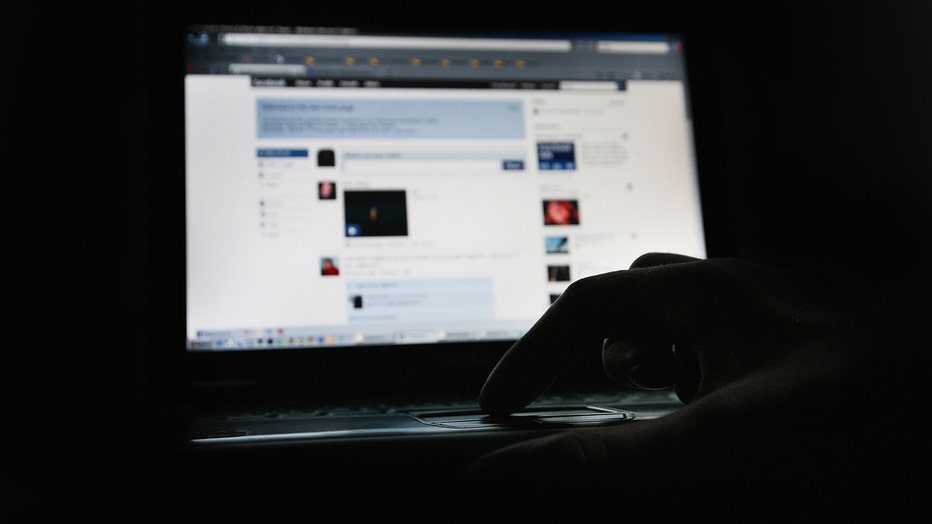 Social networking site Facebook is displayed on a laptop screen on March 25, 2009 in London, England. (Credit: Dan Kitwood/Getty Images)
The volume of takedown requests has remained the same, but the CPSC "is unaware of any proactive measures to prevent these postings in the future," the letter continued. 
"When companies like yours fail to prevent the sale of recalled products, your users and their children are placed at risk of purchasing and using a product that CPSC has found to pose a serious risk of injury and potential death," the lawmakers wrote.
The lawmakers requested that Meta respond to a series of safety questions by Aug. 31.
In part, the lawmakers asked that Meta explain what systems it has in place to ensure recalled products that have been deemed unsafe are not posted on Facebook marketplace.  
The lawmakers also want to know if Meta has a compliance staff dedicated to consumer product safety issues as well as what actions it takes to monitor CPSC recalls. They also want to know what's being done to ensure that the Fisher Price Rock 'n Play, Boppy Newborn Lounger and similarly designed or other recalled products are not available for purchase.
RELATED: Philips recalls nearly 13K baby monitors for risk related to overheating batteries
Other marketplaces that received similar letters include behemoths Amazon, Walmart and Target as well as Etsy and social media giant TikTok. Only Meta was accused of continuing the sale of the recalled products. 
CPSC Chair Alex Hoehn-Saric said consumers shouldn't be responsible for weeding out illegal products online. 
"With the immense resources and reach these marketplaces have, there's no good reason they can't keep recalled and violative products off their sites," Hoehn-Saric said, adding that the CPSC has been "pushing platforms to prioritize consumer product safety." 
Representatives for Walmart, Target, Amazon, Etsy and TikTok did not respond to FOX Business' request for comment.