Quince Orchard High School changes open lunch policy after student overdoses
GAITHERSBURG, Md. - On Tuesday, a Quince Orchard High School student suffered an apparent overdose at the McDonald's just feet away from the school. 
Now, the school's principal says they'll start enforcing their lunch policy for all students starting Friday.  
Principal Elizabeth Thomas shared on social media that lunch breaks will look a little different.
"A lot of students like to socialize, go to McDonald's, go off campus, and it's a great opportunity for them, so it's pretty unfortunate for them," said Dylan Olen, a former student at Quince Orchard.
The principal cited continued safety concerns and disruptive behaviors that have taken place off school property as the reason for the changes.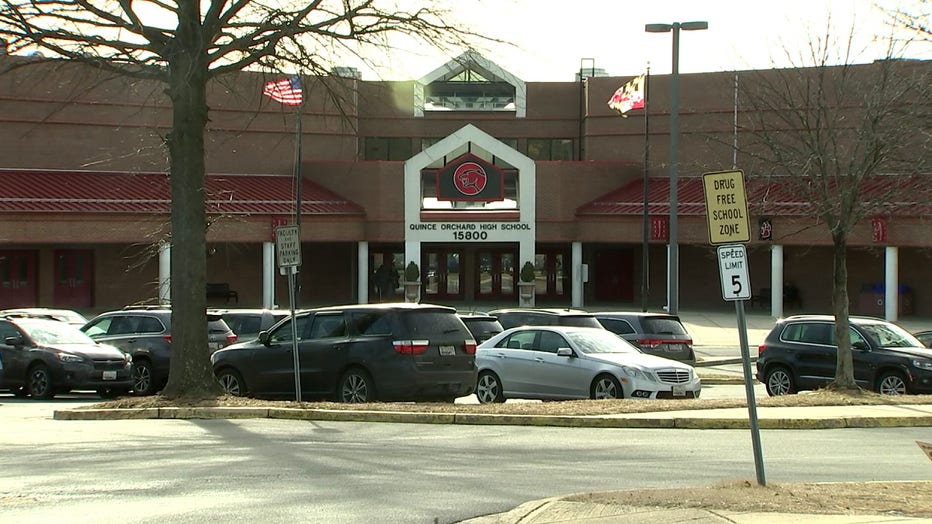 A senior FOX 5 spoke to says lunch off campus can be chaos.
"People just go in and their very disruptive and very loud and causing problems honestly," said Amalia Burkhart. "I mean every time I go into McDonald's I'm like fighting for my life in there, trying to get my food. Everyone's talking and pushing and moving up to the front when their order's not even ready."
Quince Orchard has a closed lunch policy for all students in 9th and 10th grade.
Juniors and seniors, though, are allowed to go off campus for lunch but must have a current student ID showing their grade level in order to leave. 
The principal says that will now be fully enforced, and open lunch is a privilege that can be taken away for violating lunch policy.
"They have said before they were going to make the lunch policy more strict, and they didn't do that or they tried to, but they didn't have enough manpower is what they said," Burkhart explained.
"Hopefully, it's just for the remainder of the school year because it was a great opportunity for kids. But if it's permanent that would be really unfortunate," Olen added.
The policy also says students must follow the Montgomery County Public Schools Student Code of Conduct while out for lunch. 
Burkhart has a message for her classmates going off campus for lunch. 
"Have some decorum. I mean honestly, we're in high school. We're not little kids anymore," she said. "It's common courtesy to not act like an idiot, honestly."
FOX 5 spoke to several small businesses in the area that didn't want to go on camera, but some said they don't like the idea of open lunch.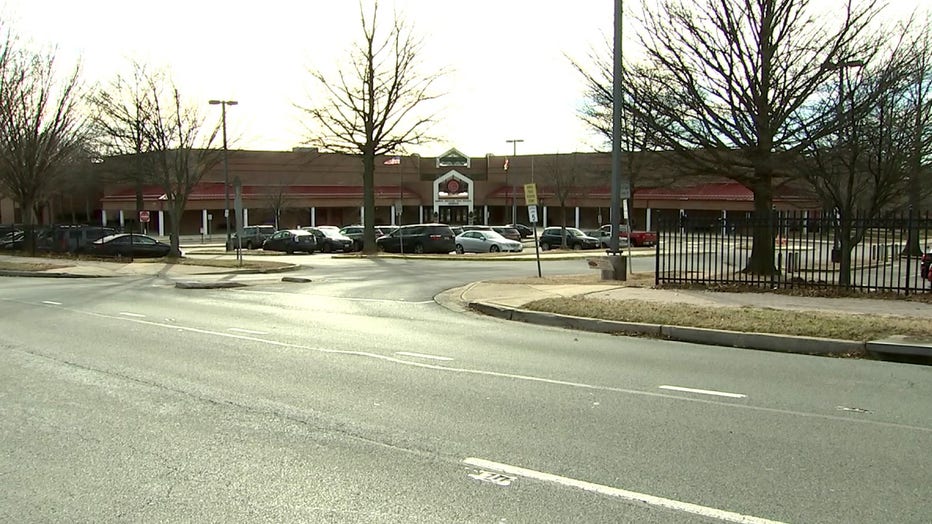 One manager says she now has padlocks on her bathroom doors because several students have come into her store trying to do drugs.
Read Quince Orchard High School's updated lunch policy below: