Quince Orchard High School student found unconscious inside McDonald's bathroom
GAITHERSBURG, Md. - A Quince Orchard High School student was found unconscious Tuesday inside a Gaithersburg McDonald's bathroom. Montgomery County police believe a Good Samaritan may have saved the student's life. 
Quince Orchard High School's Principal Elizabeth Thomas sent a letter home to families addressing the incident she said happened while the student was out to lunch with classmates. She thanked friends of the student for taking "swift action" during a critical moment.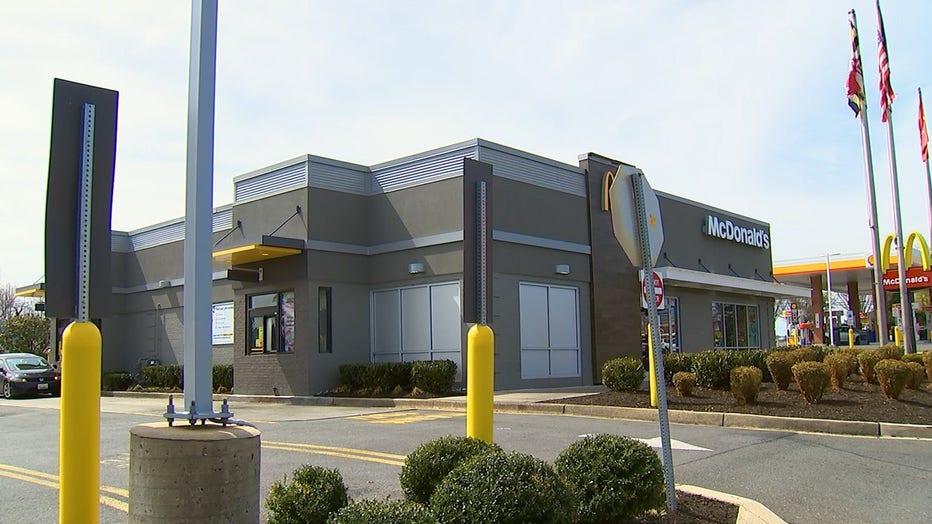 "I want to express my appreciation for the quick action of our students to report and provide support to their friends," Thomas wrote. "They followed the message we have been sharing which is when they see something, say something. This can help save lives."
According to the Montgomery County Police Department, just before 12:00 p.m officers responded to the 12100 block of Darnestown Road for the report of an overdose. 
Before they arrived at the McDonald's, police said, a person at the restaurant found the victim and administered Narcan. 
The student was taken to a local hospital where the school says their family met them. Officials believe the victim is currently in stable condition. 
While police say they're now investigating whether the overdose was due to fentanyl, Quince Orchard High is offering support services to help students deal with what happened. 
Read the full letter sent home to Quince Orchard families below: