Questions surrounding Montgomery County police officer's death remain unanswered
SILVER SPRING, Md. (FOX 5 DC) - One day after gunfire took the life of Montgomery County Police Officer Thomas Bomba, many questions surrounding his death remain unanswered.  
RELATED: Montgomery County police identify officer who died after being shot in downtown Silver Spring
On Monday during a news conference, Montgomery County Acting Police Chief Marcus Jones said all possibilities are under investigation.
Jones was asked if the incident was being investigated as a homicide, or if it was possibly self-inflicted.  
"Well, in any investigation, we have to keep all options open," said Jones on Monday. "But at this point in time, we are treating this as a homicide until we have information that suggests otherwise. There's no evidence to suggest that at this point in time."
 
In a news release later that evening, officials refrained from using the word "homicide" and wrote that the "Department's Major Crimes Division is currently investigating the death of Officer Thomas J. Bomba." 
A Montgomery County Police spokesman tells FOX 5 an autopsy was scheduled for Tuesday morning in Washington, D.C., where Bomba was pronounced dead at MedStar Washington Hospital Center. However, there has been no update or any public findings released from a medical examiner's report.  
 
Police say that Bomba had radioed that he was responding to "disorderly persons" on the top deck of the Ellsworth Street parking garage in downtown Silver Spring Monday. When officers responded to that location, that is where he was found shot.
On Tuesday, the top deck area of the parking garage was back open and clear of police activity. However, one stairwell remained closed off from use.  
Questions continue from area residents about the incident since no lookouts or suspect descriptions were issued.  
Jones did seek to reassure the public Monday that no public threat exists.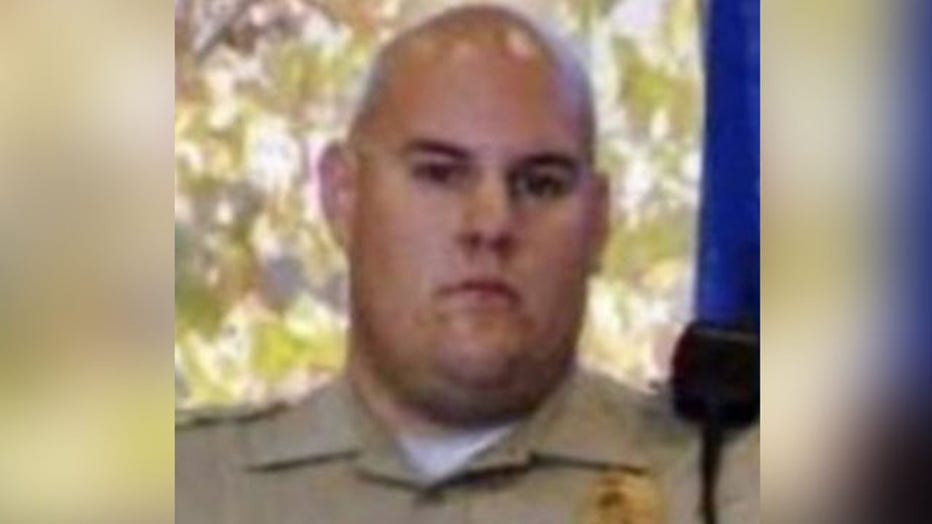 Courtesy: Takoma Park Police
In downtown Silver Spring, residents who watched the massive police response unfold Monday morning say they are left with a deep sense of sadness over the incident.  
Bomba was a familiar figure in Silver Spring who was known to many as he patrolled the busy downtown area.
People told FOX 5 they have a real desire to find out what happened to him but say they understand police also need time to conduct their investigation.  
 
Police told FOX 5 they remain in contact with Bomba's family. He left behind a wife and two children.  Police say they have asked the media to give the family time to grieve in private.  
In a statement, officials say Bomba's death remains an active and ongoing investigation.  
 
Detectives urge anyone with information to contact the Montgomery County Police Major Crimes Division at 240-773-5070. Tipsters may call Crime Solvers of Montgomery County toll-free at 1-866-411-TIPS (8477).  A cash reward of up to $10,000 is being offered for information.