Pursuit of Florida sex offender ends in PIT maneuver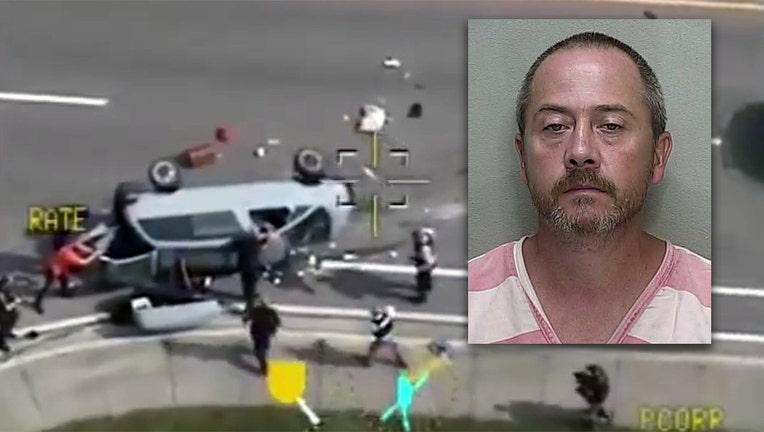 article
OCALA, Fla. (WOGX FOX 51) - The pursuit of a Florida man, wanted for failing to comply with sex offender reporting requirements, came to an abrupt end on Friday in Marion County after deputies performed a PIT maneuver on his vehicle.
Todd Marchesano, 48, received minor injuries after his van rolled over in front of the Southeastern Livestock Pavilion in Ocala.
Marchesano was taken into custody as well as a passenger, Tina Nabbefeld, 40, who has active warrants out of the Ocala Police Department for dealing in stolen property and falsification of ownership to a pawnbroker. Both were arrested and booked into the Marion County Jail.
The Ocala Star-Banner reports that detectives had been looking for Nabbefeld in connection with the theft of 45-50 bronze vases from headstones at Faith Memorial Cemetery.
RELATED: Thieves steal bronze vases from cemetery
Marchesano was originally convicted of indecent acts on a child while he was serving in the military and stationed in Germany in May 2006.