Prince William County police increase safety measures in Woodbridge after spike in violent crime
WOODBRIDGE, Va. - The recent crime in the area of Route 1 and Prince William Parkway in Woodbridge is a major concern for leaders.
County Supervisor Margaret Franklin represents the Woodbridge district, and she's far from happy.
"That's the one thing that keeps me up at night wondering if there is going to be another incident," said Margaret Franklin the vice-chair of the Prince William County Board of Supervisors.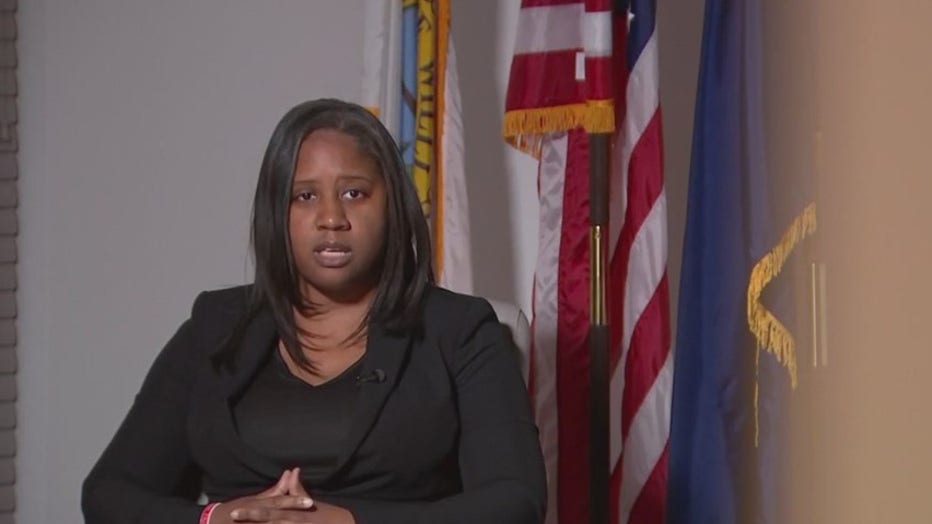 Margaret Franklin, vice-chair of the Prince William County Board of Supervisors
Just last week, on Jan. 16, police responded to a double shooting at the 7-Eleven that sits at the corner. Police said 27-year-old Akeem Williams, of Woodbridge, died at the hospital. 
The other victim, a 22-year-old man is expected to survive.
The next day on the 17th, police reported a non-fatal stabbing nearby.
This isn't the first time a heavy police presence has been spotted in this area.
Last July, the body of a woman who was shot and killed was found in a wooded area behind the 7-Eleven.
Several months later, in October, another homicide.
Supervisor Franklin says enough is enough. Her office is working with the police department to enhance safety measures.
"There is now fencing up behind some of those businesses to prevent people from hanging out back there," she said. 
READ MORE: 1 killed in double shooting near 7-Eleven in Woodbridge
The homeless population, according to Franklin, has been offered services through the Prince William County Social Services Department and relocated.

FOX 5 asked police why this area is such a hot spot.
First Sergeant Jonathan Perok with the Prince William County Police Department said, "It's hard to pinpoint. It's a rather densely populated area. We've had issues behind that particular business in question."
It's a hot-spot area that county leaders want to make safer for businesses. 
"There's also more cameras going up in the general facility to get a better idea of who is doing what," Franklin said.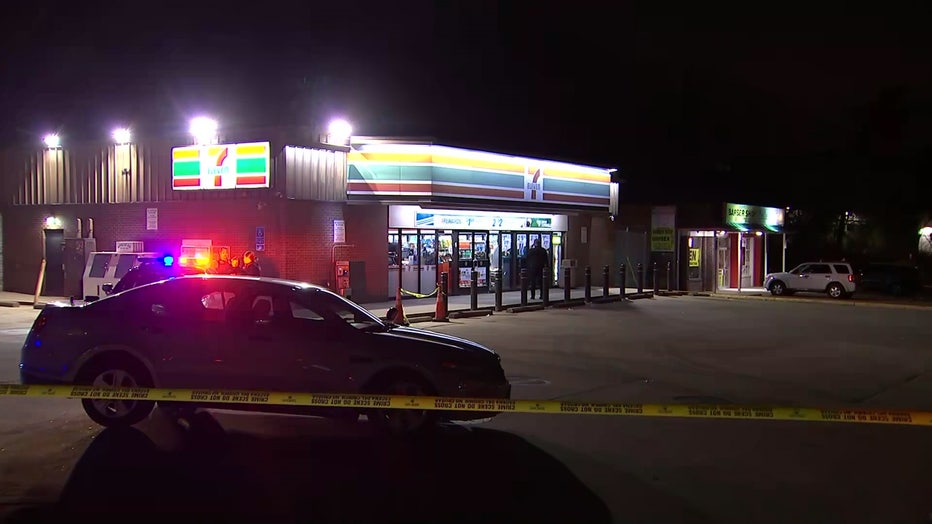 Customers in the area will also see an increase in police patrol cars soon.
"There are no trespassing signs up now which allows police to do enforcement," Franklin explained. 
She says residents deserve better, and she's optimistic even though this will be a challenge.
"I feel pretty good about the measures that we are taking, and I think we will see a reduction if not a complete halt in that area," Franklin said.
In addition to fencing near the 7-Eleven, Prince William County Schools — which owns the property behind the convenience store —  has agreed to trim the tree lines for better visibility from Prince William Parkway.
PWCPS will also put up lights behind the 7-Eleven to help deter criminal activity.