Prince George's County students wait hours to get to and from school during bus driver shortage
PRINCE GEORGE'S COUNTY, Md. (FOX 5 DC) - A bus driver shortage in Prince George's County Public Schools has some students arriving at school and back home more than an hour late.
DOWNLOAD: The FOX 5 DC News app for local breaking news and weather
Kimberly Green was so frustrated as she waited for her kindergartener to get home on Tuesday, she started live-streaming on Facebook.
"My son who is five years old is supposed to get off the school bus at 4:48 p.m. and he has not yet arrived. You can see it's 5:53 p.m.," says Green in the 23-minute video.
RELATED: Prince George's County student waits at bus stop for hours as school district deals with driver shortage
Green's son already has a long bus ride: an hour from Dora Kennedy French Immersion School to Capitol Heights, but on Tuesday, that ride time was doubled.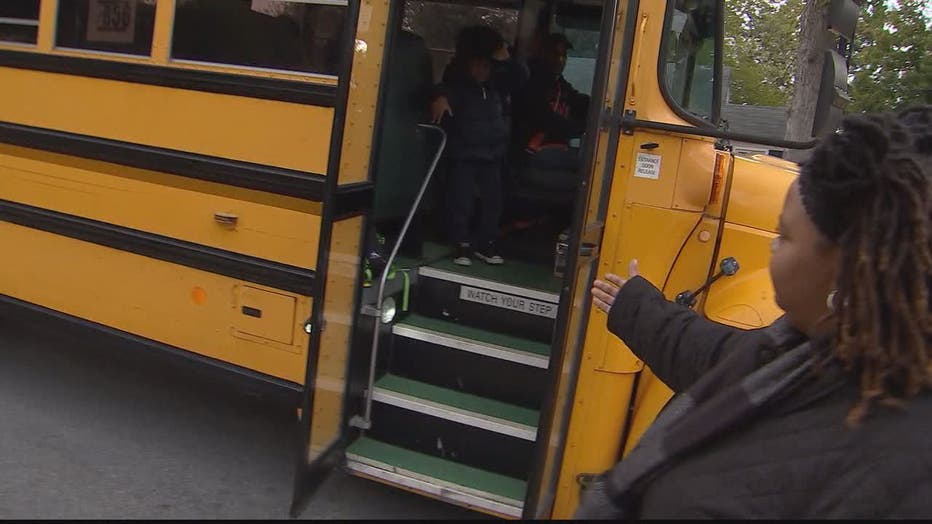 "It should not take two hours to get home from a school that's 30 minutes away," said Green.
A school spokeswoman says the bus broke down that day, but Green says she was never notified of that and the day before, the bus was almost as late.
"He's had multiple accidents on the bus," said Green. "He's come off the bus wet, he's come off the bus crying."
Prince George's County Schools is short over 100 bus drivers and it's impacting students and parents across the district.
Earlier this week, 11-year-old Samari Matthews' bus was nearly three hours late after a substitute bus driver missed several stops.
Her mother came to speak directly to schools CEO Dr. Monica Goldson at a listening session Goldson hosted Thursday evening.
"I need answers like today," said Kimberly Barrett-Matthews. "My child wanted to be here. She didn't get off the bus until 5:35 p.m. for a school that let out at 3 p.m.."
She was among several people who brought up bussing delays.
"Not only are we looking to fill those vacancies in transportation, but we're also looking at some different ways to begin to look at routes," Goldson told FOX 5. "And so we've created a transportation task force."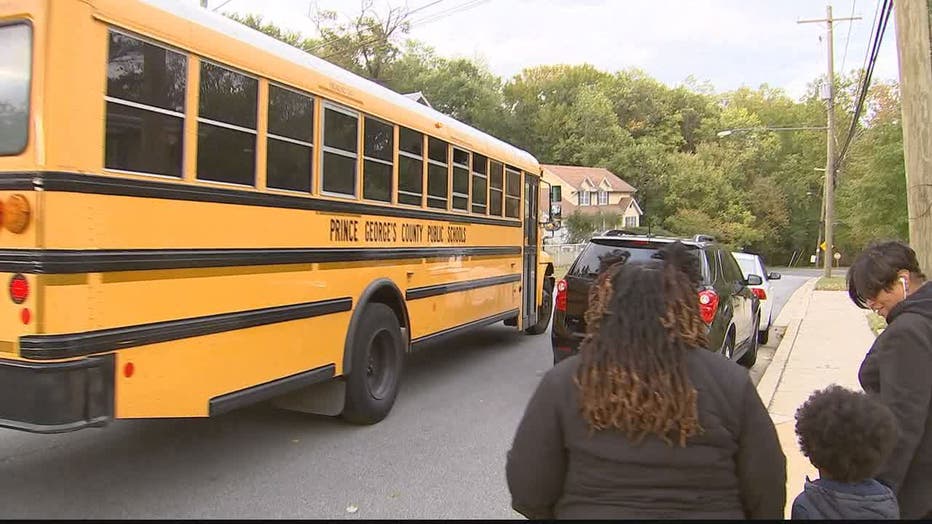 Goldson said solving this problem is a top priority. FOX 5 asked what message she had to parents who are angry and frustrated.
"I clearly understand, I'm a parent myself wanting to make sure my kid gets to school on time and knowing that I can't focus on work until my child is there," said Goldson. "Know this is the one issue we're working diligently every day to resolve. By having the (bus driver) job fairs every two weeks, I think we'll begin to turn the corner very soon."
Goldson said at the most recent job fair on Wednesday, nearly 80 candidates were interviewed.
The school district says it's hired about 40 new drivers as of this week.