Prince George's County senior living facility resident charged in double homicide, denied bond
CAPITOL HEIGHTS, Md. - A resident at a Prince George's County senior living facility who shot two employees to death on Friday over a past dispute has been denied bond.
PREVIOUS COVERAGE: 2 dead, 1 in custody after shooting at Prince George's County senior living facility
Roy Batson, 63, of Capitol Heights, has been charged with first-degree murder, and is currently jailed without bond after a judge said he is a danger to the community.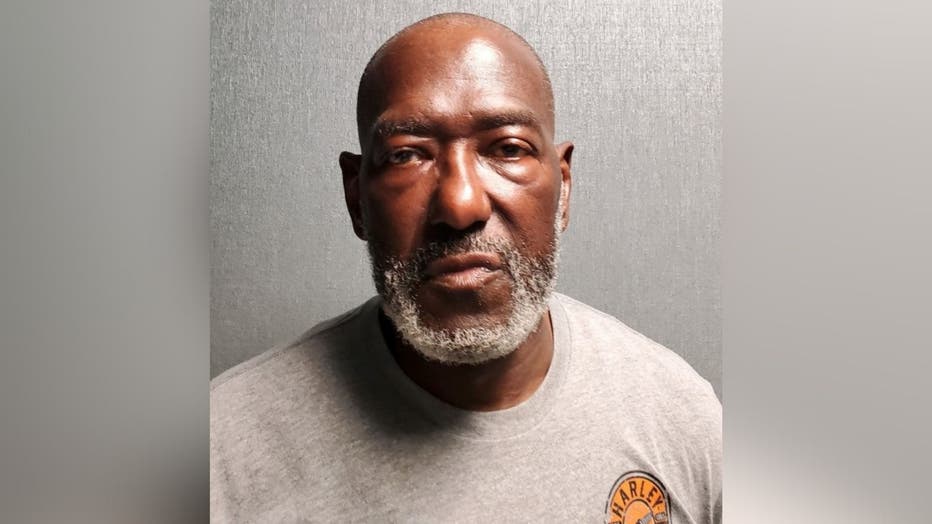 The incident at Gateway Village in the 500 block of Suffolk Avenue in Capitol Heights unfolded Friday morning around 9:14 a.m.
Investigators believe Batson confronted 46-year-old Mackeda Evans of Temple Hills about a dispute involving the violation notice.
Download the FOX 5 DC News App for Local Breaking News and Weather
Police say Batson told them he went back to his apartment to retrieve a gun and then returned to the first floor.
Batson also reportedly admitted to police that he shot both Evans and another employee, 46-year-old Michelle Boateng, who lived and worked at the facility.
After the shooting, police responded to the scene, and a witness told them a gunman was in the building.
When they entered the building, police found the two victims. After the victims were carried out of the building, police say they found Batson lying down in a hallway. Police also recovered a gun.
READ MORE: 12-year-old girl suffered critical injuries after being shot in the stomach in Capitol Heights: cops
At a virtual hearing on Tuesday, a county prosecutor said in court that Batson went to his third-floor apartment to get a revolver and went back to a first-floor office to shoot a Gateway Village employee.
He shot a second employee as she was trying to run away – and then the prosecutor told the judge Batson went back to "finish off" the first victim. 
Police have not elaborated on the nature of the dispute.
FOX 5 is told Boateng lived in the senior living facility with a teenage son and that she leaves behind three children. 
SUBSCRIBE TO FOX 5 DC ON YOUTUBE
The Gateway Village senior living facility in Capitol Heights is a National Church Residences apartment building.
In an updated statement, National Church Residences Director of Public Relations, Todd Hutchins, told FOX 5:  
"Our hearts go out to the families of our staff members who lost their lives during the tragic incident at Gateway Village. While we keep their families in our thoughts and prayers, our staff members are cooperating fully with authorities and our organization's leaders are meeting daily to ensure a healthy and safe environment for everyone at this senior community. The safety of our residents and staff members is our top priority."
We've also offered residents, staff members and the families of the victims:  
- For our residents and staff members who need someone to talk with, we have been offering local chaplains every day at the community and our crisis care hotline for emotional and spiritual support since the day of this tragic incident. Our corporate chaplain has been overseeing this effort. 
- We also have been providing at least one or two meals every day. Many have been donated by businesses and people in the community. We want to them for their support! 
- We've also provided daily communication with the residents, providing updates on meals, support services and more.
- Even though this community is surrounded by a perimeter fence, indoor and outdoor security cameras and locked entrance doors, we're in the process of hiring an outside security company to help in monitoring the community. 
- We've invited local police into the community every day. They often meet and talk with residents. 
- About a dozen staff members from our nearby communities and the home office have gone to Gateway Village to visit with residents, attend to their needs, as well as help the Gateway Village staff members.
- A representative from our corporate team has been assigned to each family as a liaison for questions and information that they may be seeking at this time. 
Gateway Village has a fundraising link included on its website. FOX 5 is told the funds raised will be split to support both families.