Prince George's County police warn of predators lurking through video games
LANDOVER, Md. - Prince George's County police is issuing a serious warning to parents: Child predators are finding your kids online through social media and on video games as well. 
Law enforcement officials want mothers and fathers to pay close attention to what their kids are saying and doing online.
FOX 5 got an exclusive behind-the-scenes look at the sexual and disturbing content law enforcement investigates on a daily basis.
Lt. Michael Snyder, commander of the Child and Vulnerable Adult Abuse Unit along with Internet Crimes Against Children, said they are overwhelmed and overworked.
READ MORE: College Park mayor arrested on 56 counts of child pornography
"It's disheartening to know that some of the most vulnerable people in our community are being victimized," Snyder said.
How is this happening? According to Lt. Snyder, it starts with predators building a relationship with children on social media platforms like Facebook, Instagram, Snapchat, and TikTok and even video games like Fortnite, Minecraft, and Roblox.
The internet conversations with strangers start seemingly innocent then take a turn. The online attacker works to gain a young person's trust and even lies, saying they are the same age as the victim.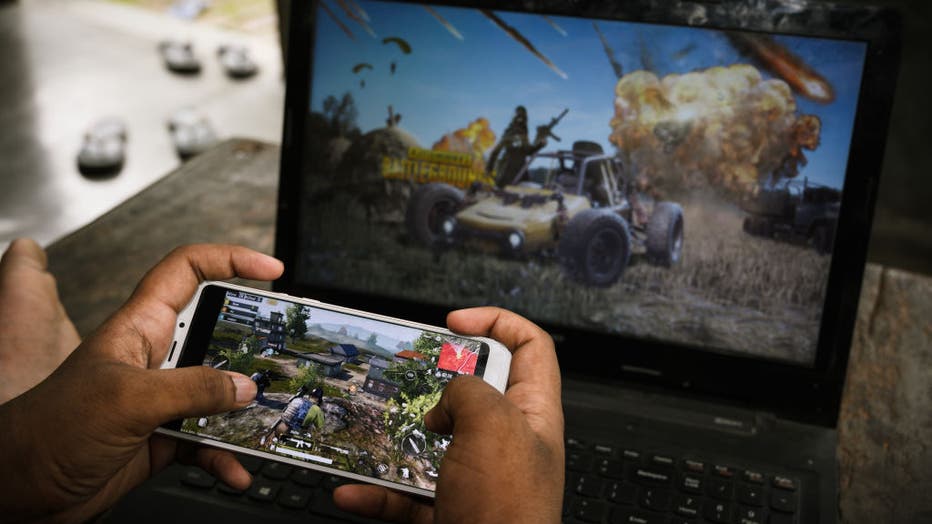 Here is an example of what happened in one case: "The online predator said, 'I just got some new underwear today' and described what kind of underwear that they supposedly had and asked the child, 'What kind of underwear do you have?' And the child went to respond back, and then the online predator asked, 'Well can you send me a picture of you in your underwear?'"
Statistics from the Prince George's County Police Department revealed in 2022, Maryland received more than 10,000 cyber tips. That's more than a 40% increase compared to 2021 when the state received more than 7,000. From 2019-2020, during the pandemic, there was an 80% increase in cyber tips.
READ MORE: Prince George's County teacher arrested for sex abuse of a minor
FOX 5 asked if COVID-19 was to blame and Lt. Snyder said, "Yes, I think so tremendously. I think the isolation allowed people to go online more." 
"Children weren't able to get out and about," he continued. "Therefore, online gaming took a very good spike. Then, we had students and children get online and begin chatting with ultimately people that they didn't know."
Here's what police want parents and children to be aware of:
Never share any photos of your body that you would not send to your Grandparents 
Make your account private so that "friends" and "followers" must be approved
Never give your home address or phone number to anyone on social media
Parents should have passwords to accounts so they can check them
Teens often make multiple Instagram accounts – all accounts are normally associated in an app on the device that can be checked
Facebook and Instagram can be accessed by a Chromebook – if parents take a phone children can still get on the application
Anything you put on the internet can be easily saved forever by strangers
What you post can be used to easily identify you and/or those you care about
Many employers are now searching social networking sites as part of their pre-employment background check
Instagram and Facebook are run by the same company
Authorities also suggest setting time limits on how long kids can be on the internet and getting to know their passwords.