College Park mayor arrested on 56 counts of child pornography; Faces up to 360 years in prison
BETHESDA - The mayor of College Park was arrested for possession and distribution of child pornography Thursday morning, according to officials. 
47-year-old Patrick Wojahn faces up to 360 years in prison after being charged by Prince George's County Police with 40 counts of possession of child exploitative material and 16 counts of distribution of child exploitative material.
Police say on February 17, the National Center for Missing and Exploited Children notified PGPD that a social media account in Prince George's County distributed suspected child pornography in January. Police say they investigated the matter and found the social media account with the screen name "skippy_md" belonged to Wojahn. Investigators believe Wojahn was using a virtual private network (VPN) to mask his location when accessing the social media account.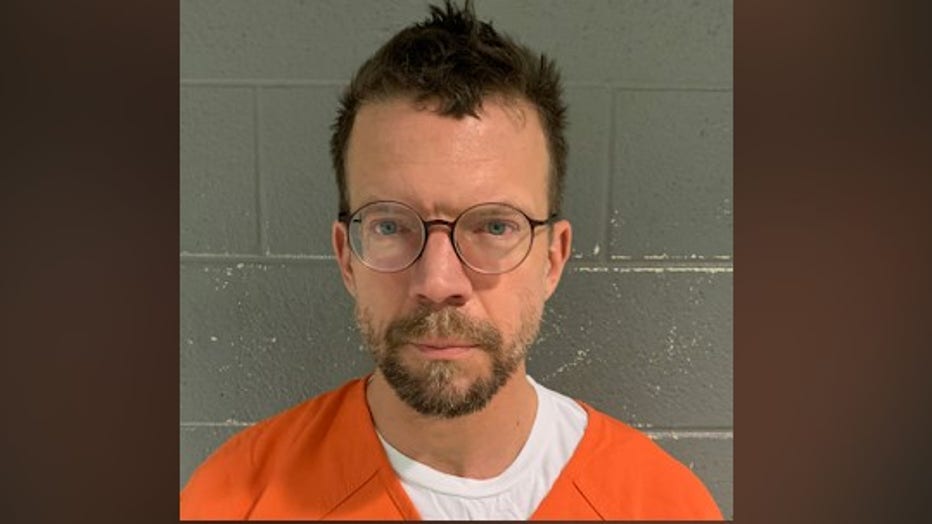 Photo via Prince George's County Police Department
Investigators say they linked the social media account to Wojahn after a subpoena revealed that his College Park government email address was listed as the recovery email for the account. They also discovered Wojahn's phone number and home IP address were linked to the account.
Detectives served a search warrant at Wojahn's home on February 28, recovering multiple cell phones, a storage device, a tablet and a computer. According to court documents, investigators discovered several pieces of child pornography involving prepubescent boys on the devices.
Wojahn was elected mayor of College Park in November 2015, after serving as a City Councilmember for eight years. Wojahn submitted his letter of resignation Wednesday night, effective Thursday morning, according to a statement from the City of College Park.
"On February 28, 2023, a search warrant was executed on my residence as part of an ongoing police investigation. I have cooperated fully, and will continue to cooperate, with law enforcement," said Wojahn in his letter of resignation. "While this investigation does not involve any official city business of any kind, it is in the best interests of our community that I step aside and not serve as a distraction."
Mayor Pro Tem Denise Mitchell will serve as presiding officer until a Special Election is held and a new mayor is sworn in, according to the City of College Park. 
The city released the following statement after Wojahn's arrest:
"The City of College Park was made aware this morning of former Mayor Patrick Wojahn's arrest by Prince George's County Police and the charges that have been filed. We are shocked and disturbed by the news; what has come to light in this investigation is a total surprise to us. The City knows that this news is distressing and difficult for our community, and we encourage our residents to seek any help they feel necessary to work through this trying time. This is an on-going and active investigation. The City will respect the process of this investigation and will cooperate fully with requests for information. All related media inquiries about the arrest and charges should be directed to the Prince George's County Police Department."