Prince George's County 18-year-old charged in attempted kidnapping, assault near UMD campus
PRINCE GEORGE'S COUNTY, Md. - A Prince George's County teen who allegedly tried to lure a woman using a ruse about finding his dog and then attacked her in College Park has been taken into custody.
Vashaan Robinson, 18, of Hanover Parkway in Greenbelt is facing an array of charges including attempted kidnapping and second-degree assault.
Police spotted Robinson over the weekend on Baltimore Avenue and Tuckerman Street wearing the same clothing he'd been caught on camera wearing around the time of the alleged incident.
After he was taken into custody, Robinson allegedly admitted to the crime.
He is currently jailed without bond.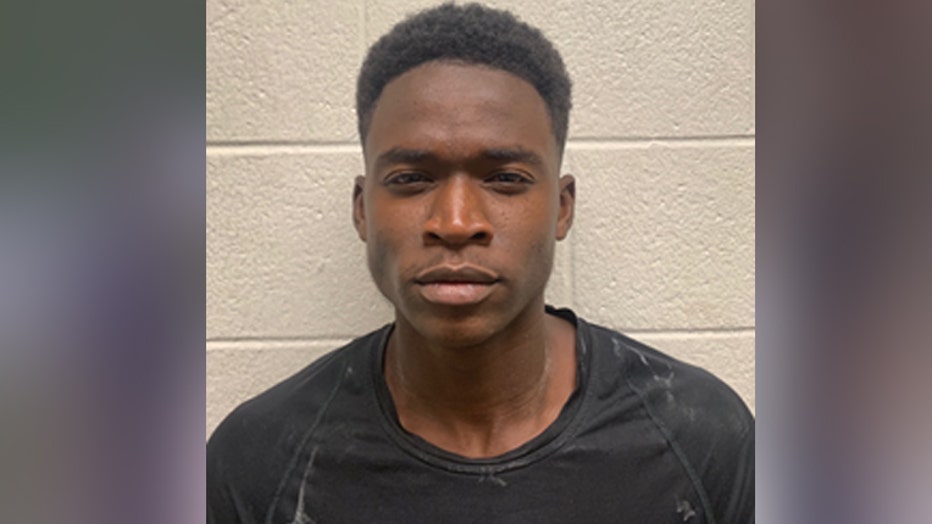 According to police, Robinson approached a woman in the 4400 block Guilford Drive the night of Aug. 6 and asked for her help finding his dog.
The woman initially said no, but Robinson allegedly persisted 30 minutes later.
After she agreed to help him, the two were walking together when the suspect grabbed her from behind and tried to drag her into a nearby lot, police say.
Robinson reportedly gave up when a witness shouted at him.
The victim wasn't injured, police say.
If you have any information that might help police in their investigation, call (301) 699-2601.