Police release surveillance images of College Park off-campus assault suspect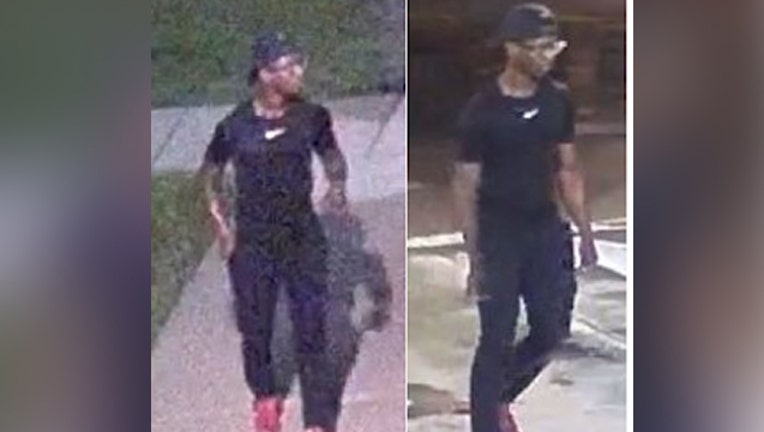 COLLEGE PARK, Md. - Prince George's County police have released photos of a man who they say attacked a College Park woman after asking for her help.
Police began investigating on Tuesday night after the suspect reportedly approached a woman in the 4400 block Guilford Drive and asked for her help finding his dog.
The woman initially said no, but the suspect persisted 30 minutes later.
After she agreed to help him, the two were walking together when the suspect allegedly grabbed her from behind and tried to drag her into a nearby lot.
The suspect gave up when a witness shouted at him.
The victim wasn't injured, police say.
If you have any information that might help police in their search for the suspect, call (301) 699-2601.