Police warn of thefts from cars at gas stations in Anne Arundel County
LAUREL, Md. - Authorities in Anne Arundel County are issuing a warning after a series of car break-ins at gas stations.
FOX 5's Bob Barnard says the victims in the attacks were standing nearby their vehicles gassing them up when the thieves struck.
Anne Arundel County Police are reporting four cases in Laurel and nearby Hanover since early May.
The theft at the BP gas station on Laurel Fort Meade Road happened back on May 4 during the day.
Surveillance video shows the suspected thief crouching down and opening the passenger side door of the car while the owner was on the other side pumping fuel, unaware of what was happening.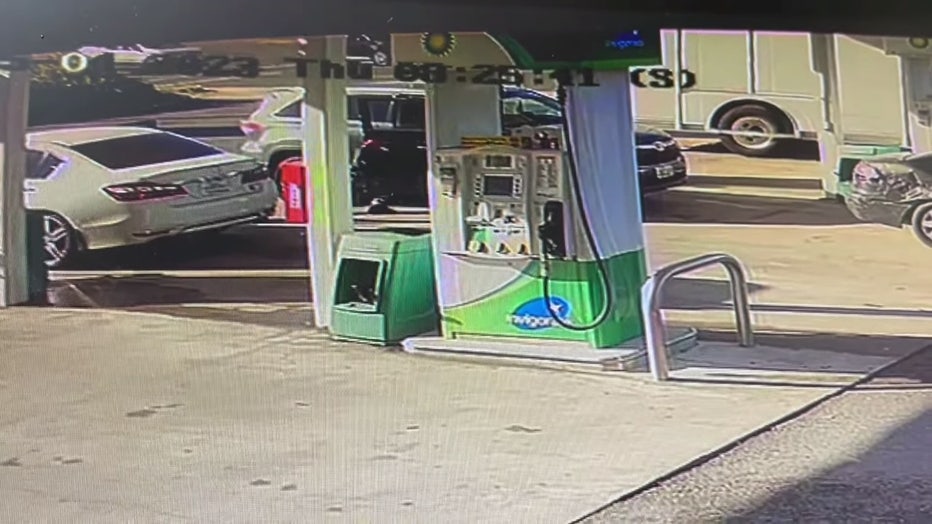 Officers say in all of these cases the thieves are stealing phones and purses and are in and out in 10 to 15 seconds.
The second video shared by police on YouTube is from May 28 at a Royal Farms on Shipley Homestead Drive in Hanover. Barnard says the bandits were captured on camera driving a gray Audi and a white Honda Accord.
Police are tell drivers to lock doors and hide your valuables while gassing up.