Police searching for armed suspect who robbed woman at ATM in Rockville
ROCKVILLE, Md. (FOX 5 DC) - Rockville City Police need the community's help in catching a man who robbed a young woman trying to deposit money at an ATM earlier this week.
Police are both concerned about the crime and the brazenness of it. The armed robbery took place in the middle of the day at the busy, mixed-use commercial and residential area — the King Farm Community.
DOWNLOAD: The FOX 5 DC News app for local breaking news
Police tell FOX 5 new surveillance video obtained Friday but not yet released shows the suspect lurking around the King Farm Wells Fargo ATM before the victim arrives. The incident happened at around 2:20 p.m. Tuesday. Police said the victim refused to give-up her wallet and cell phone. However, the suspect still made away with $40.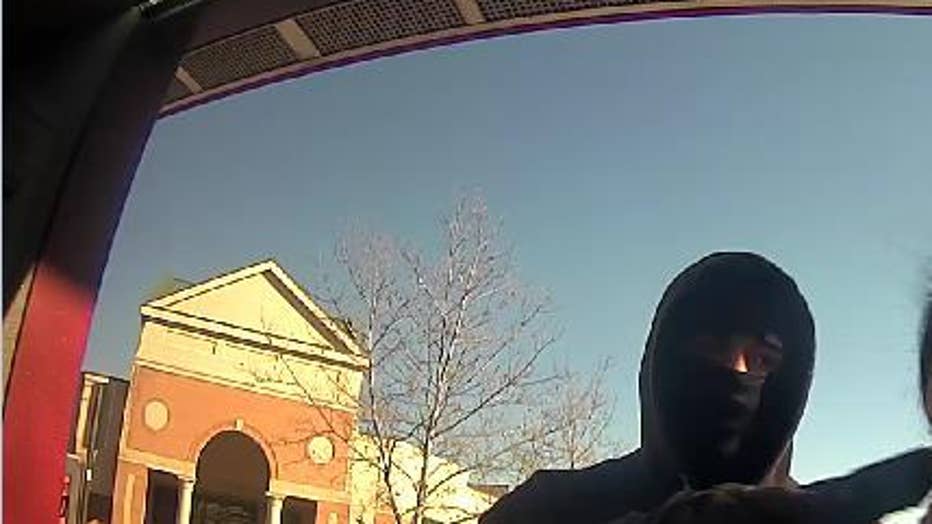 Residential buildings surround most of the shopping area where the bank is located. There's lots of foot traffic at the Safeway supermarket just across the street from the ATM with shops and at least other banks nearby. Police are hoping a witness will come forward with more information. 
"Yeah, oh yeah. You would think. This place is pretty busy," Justin Ugolini who frequents the area. "I come around this time, almost every day. So. Guess I gotta watch my back." 
"Usually that's not something that usually happens around here, but you never know what happens and usually people, they'll come to places where it doesn't usually happen," said a younger shopper, Carmen Crespo. 
 
Karyn Lankford talked to FOX 5 after she finished using the same ATM where the 22-year-old was robbed. "It's really sad," Lankford said, "It's a real statement about our society and this is what you think is a safe neighborhood, safe community apparently isn't so we all need to be really vigilant with whatever we do." \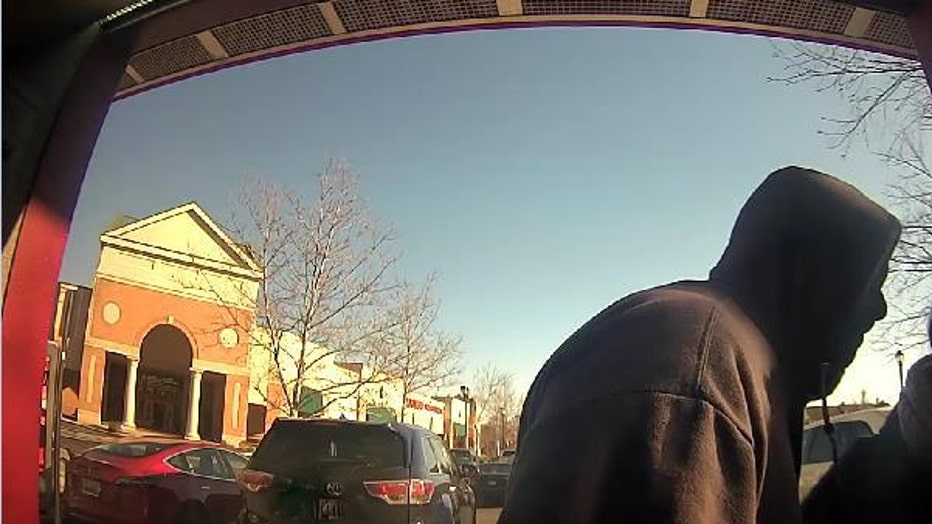 Police are asking any residents in the area with Ring or Nest cameras to check their home surveillance video on Tuesday between 2 p.m. and 2:45 p.m. to see if you may have caught the suspect on camera. 
He's described as a white male in a black hoodie, black ski mask, black pants and either black boots or black high-top shoes. Police tell FOX 5 it was very cold on Tuesday and most likely not out of the ordinary to see someone outside wearing a ski mask on that day. 
If anyone believes their camera caught someone matching the description of the suspect, Rockville City Police ask they call the Criminal Investigation Unit at (240) 314-8938.