Police cruiser on traffic stop struck by tractor trailer in Montgomery County
GERMANTOWN - Authorities say a police cruiser on a traffic stop was struck by a tractor trailer early Friday morning in Montgomery County.
The crash was reported around 2 a.m. on southbound Interstate 270 near the exit ramp to Route 118.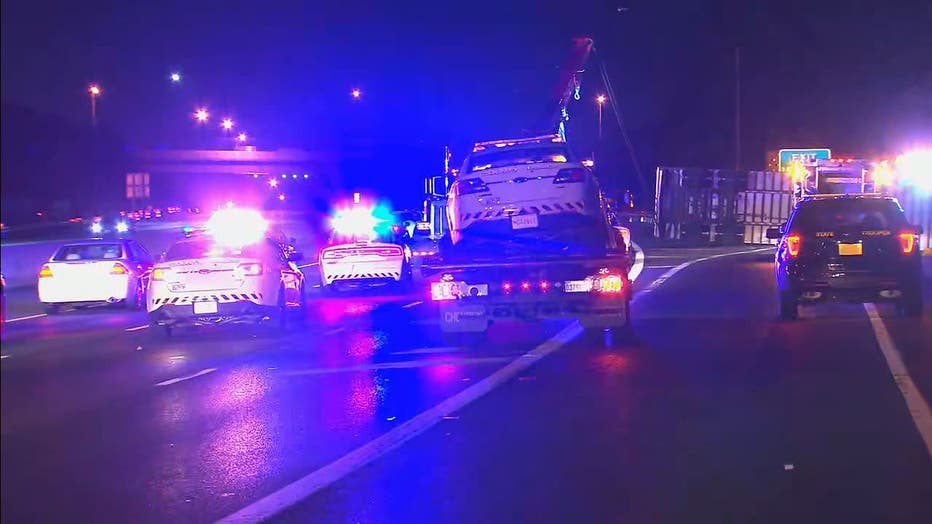 The driver of the tractor trailer was hospitalized with minor injuries. The officer was not injured.
Drivers can expect delays in the area. The crash is still under investigation.